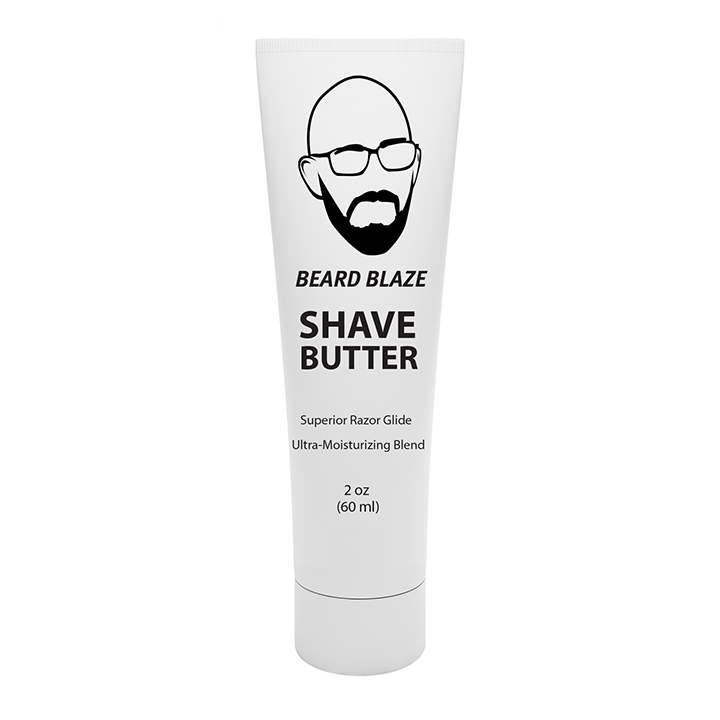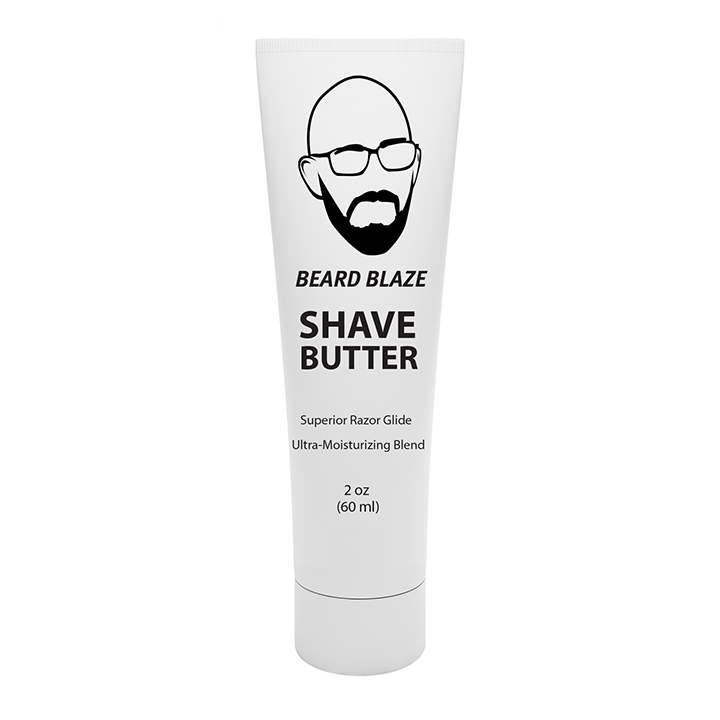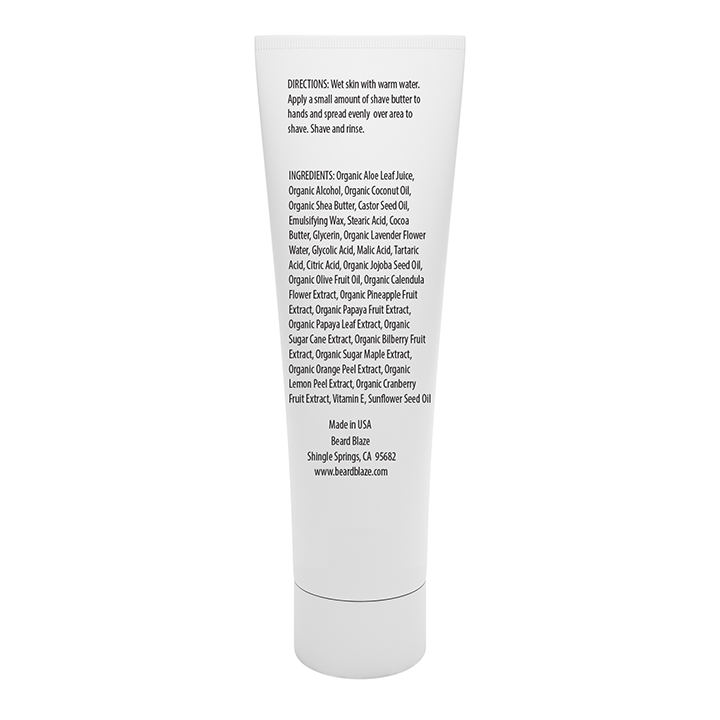 Beard Blaze Shave Butter
A lightly scented shave butter that doesn't come off too fast or stay on too long. Perfect for wherever you shave. Enjoy shaving like you never have before. This decadent, silky shaving butter is all you'll need to stop hating shaving and start looking forward to it.
Highlights:
Organic Aloe soothes skin, Organic Coconut Oil hydrates, and Organic Shea Butter moisturizes
This cream provides a thin, flawless barrier for smooth blade glide and guarding skin against razor bumps or burn
Provides ultimate shaving comfort
No foaming action, just silky, buttery application
Vegan
No Added Phthalates
No Added Parabens
No Added Gluten
Directions: Allow hair to soften in warm water before applying a layer of shaving cream. For a close shave, shave gently against the grain.
Ingredients: Organic Aloe Leaf Juice, Organic Alcohol, Organic Coconut Oil, Organic Shea Butter, Castor Seed Oil, Emulsifying Wax, Stearic Acid, Cocoa Butter, Glycerin, Organic Lavender Flower Water, Glycolic Acid, Malic Acid, Tartaric Acid, Citric Acid, Organic Jojoba Seed Oil, Organic Olive Fruit Oil, Organic Calendula Flower Extract, Organic Pineapple Fruit Extract, Organic Papaya Fruit Extract, Organic Papaya Leaf Extract, Organic Sugar Cane Extract, Organic Bilberry Fruit Extract, Organic Sugar Maple Extract, Organic Orange Peel Extract, Organic Lemon Peel Extract, Organic Cranberry Fruit Extract, Vitamin E, Sunflower Seed Oil

Ages 18 and up.
Available in Travel Size 2 fl oz (60 ml) or 8 fl oz (240 ml) sizes.
Made in USA.