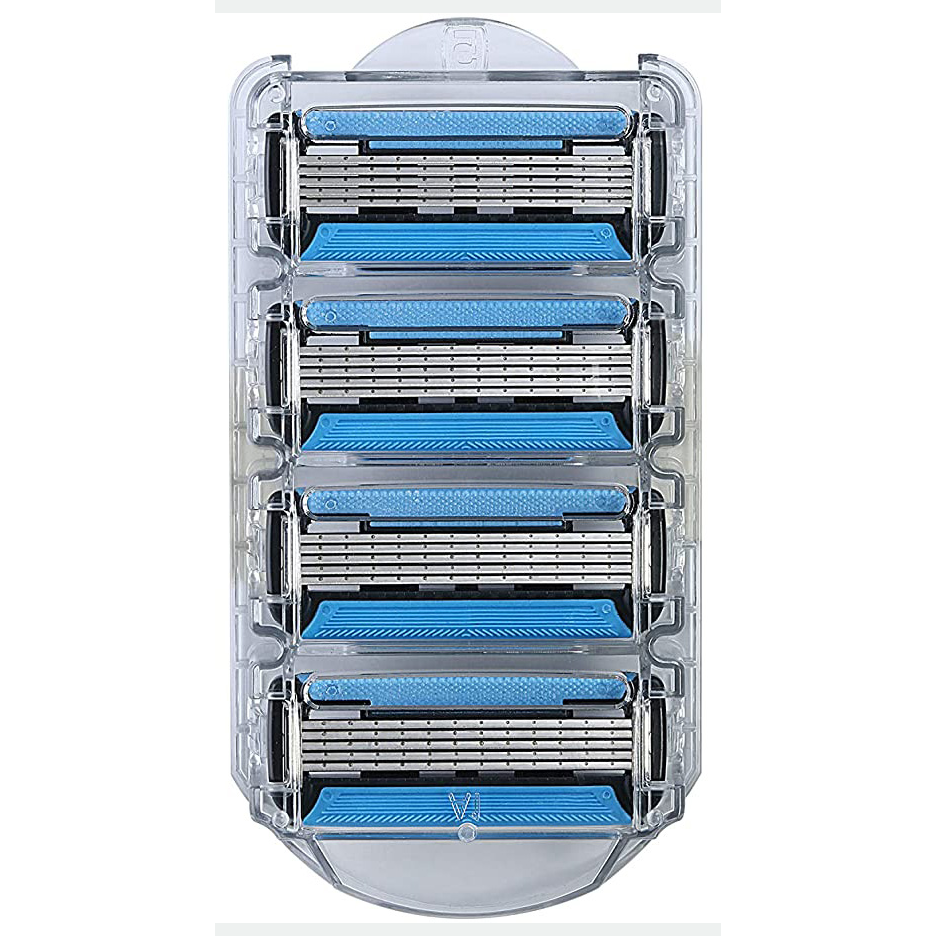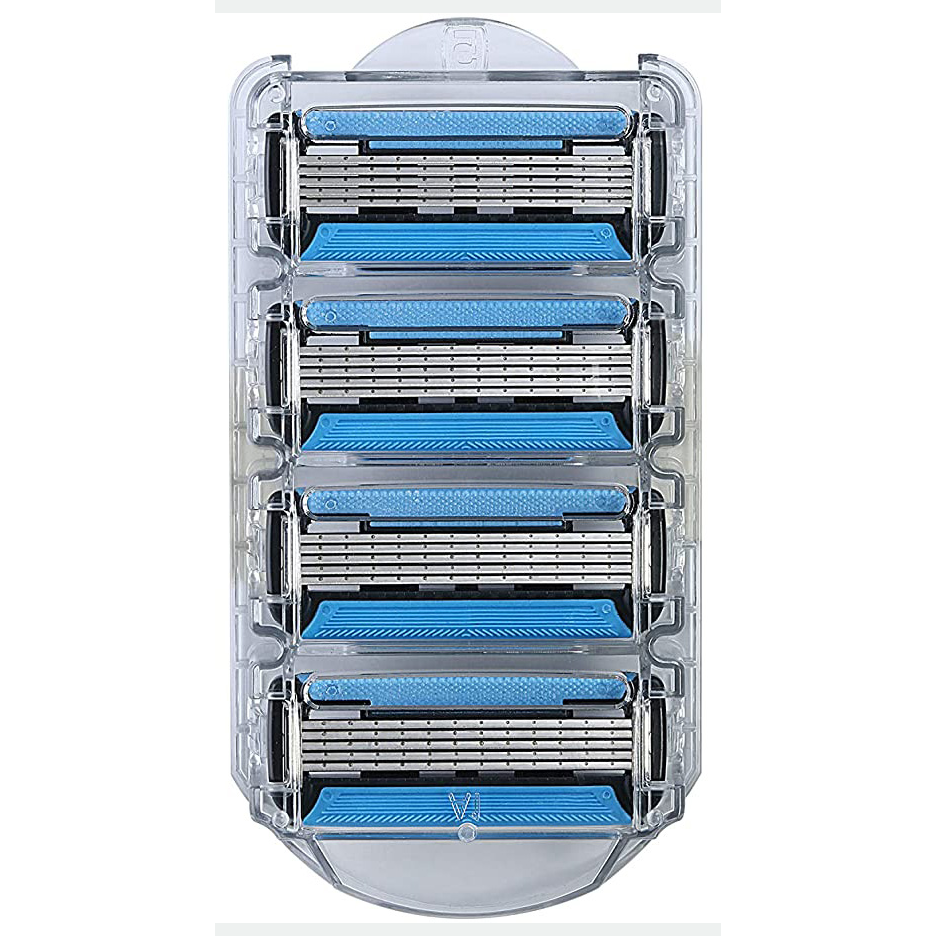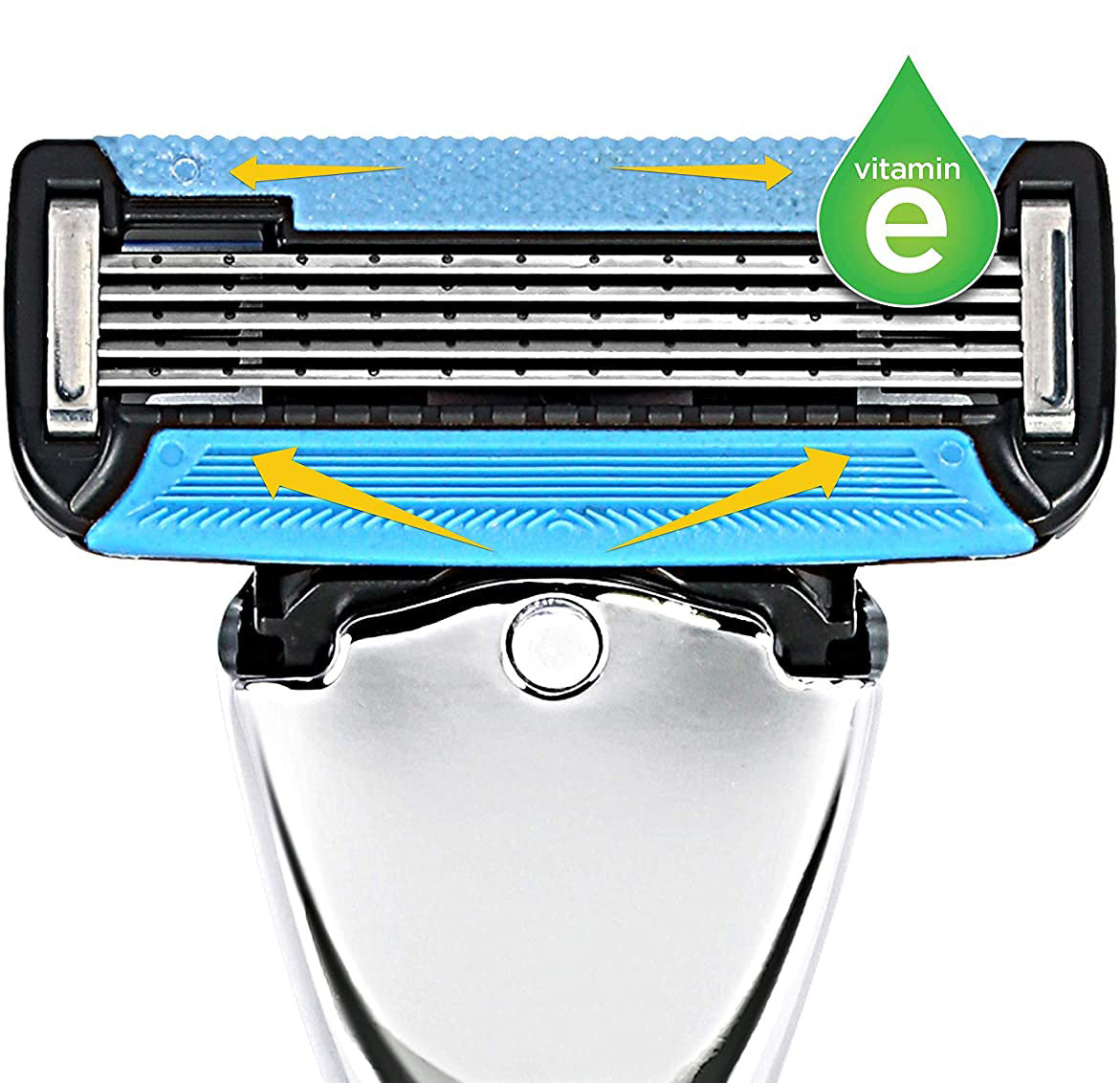 Beard Blazor 5 Blade Refill Cartridge (4)
$9.95
$18.00
Our Beard Blazor Men's Razor with multi axis pivot technology moves with every angle of your face for a shave that's close and comfortable.
The Blazor has five sharp anti-friction blades shaped to cut virtually every hair with effortless glide. The soft microfins before the blades gently stretch and smooth your skin, while a microcomb helps guide your hair for a close shave. Dual lubrication strips infused with Vitamin E help the blades glide across your skin to make sure your shave is extra comfortable.
Our Blazor Blades also have a precision trimmer on the back of the blade for all those hard-to-reach spots. The trimmer is also perfect for styling facial hair. Plus, each razor refill lasts up to 20 shaves per cartridge.
Each package contains 4 cartridges.
Highlights:
Multi axis pivot designed to follow the contours of your face; Beard trimmer for shaving goatee, sideburns and under nose

Anti-clog design for quick rinse

A great value alternative to higher priced razors

Hypoallergenic lubricating strip with Vitamin E

Cartridges fit Blazer Handles only; does not fit other brands

To load refill cartridge, push razor handle into a cartridge as it sits in the dispenser until it clicks

For a close shave, pairs well with the use of our Beard Blaze Shave Butter
Compare to Gillette Fusion ProGlide Razors.