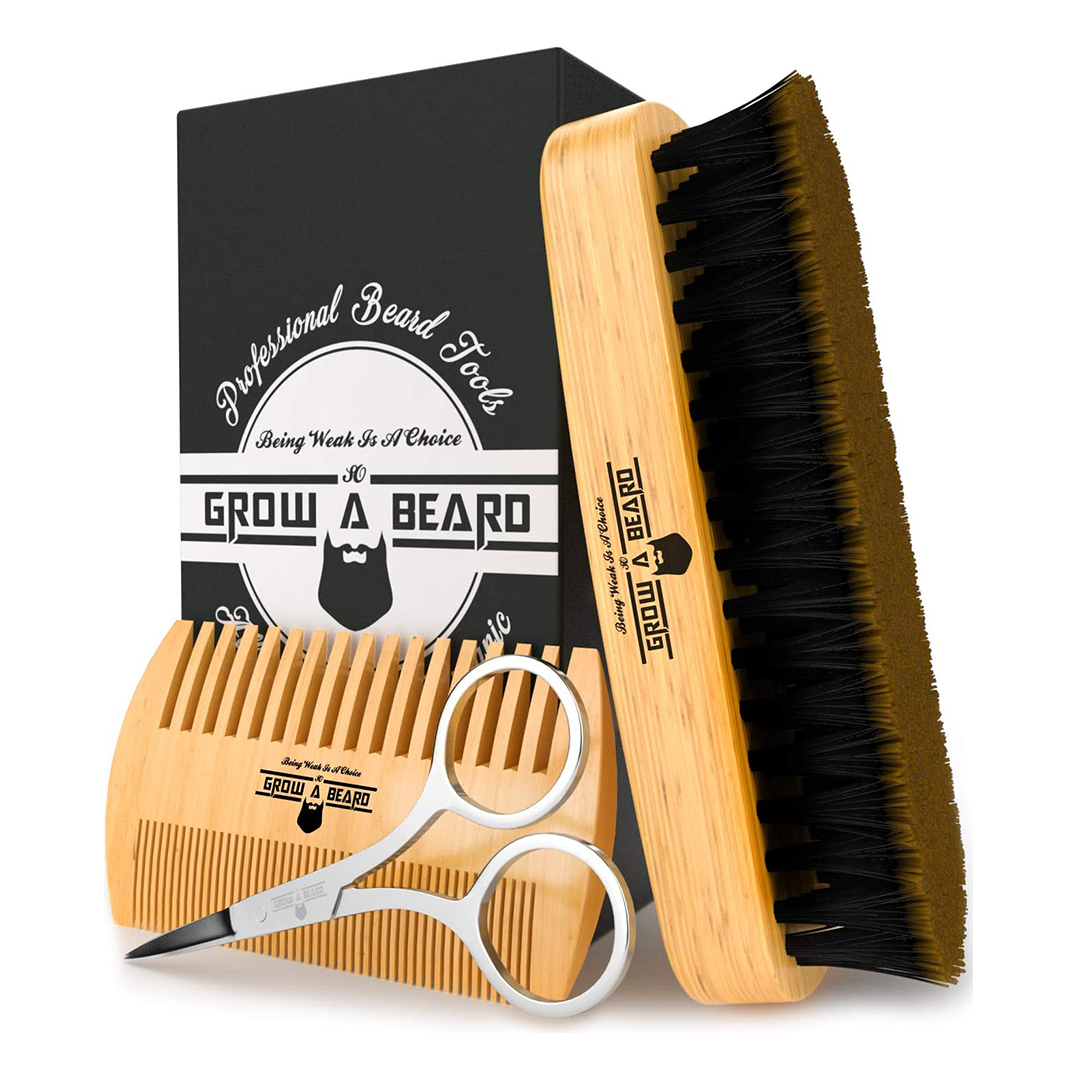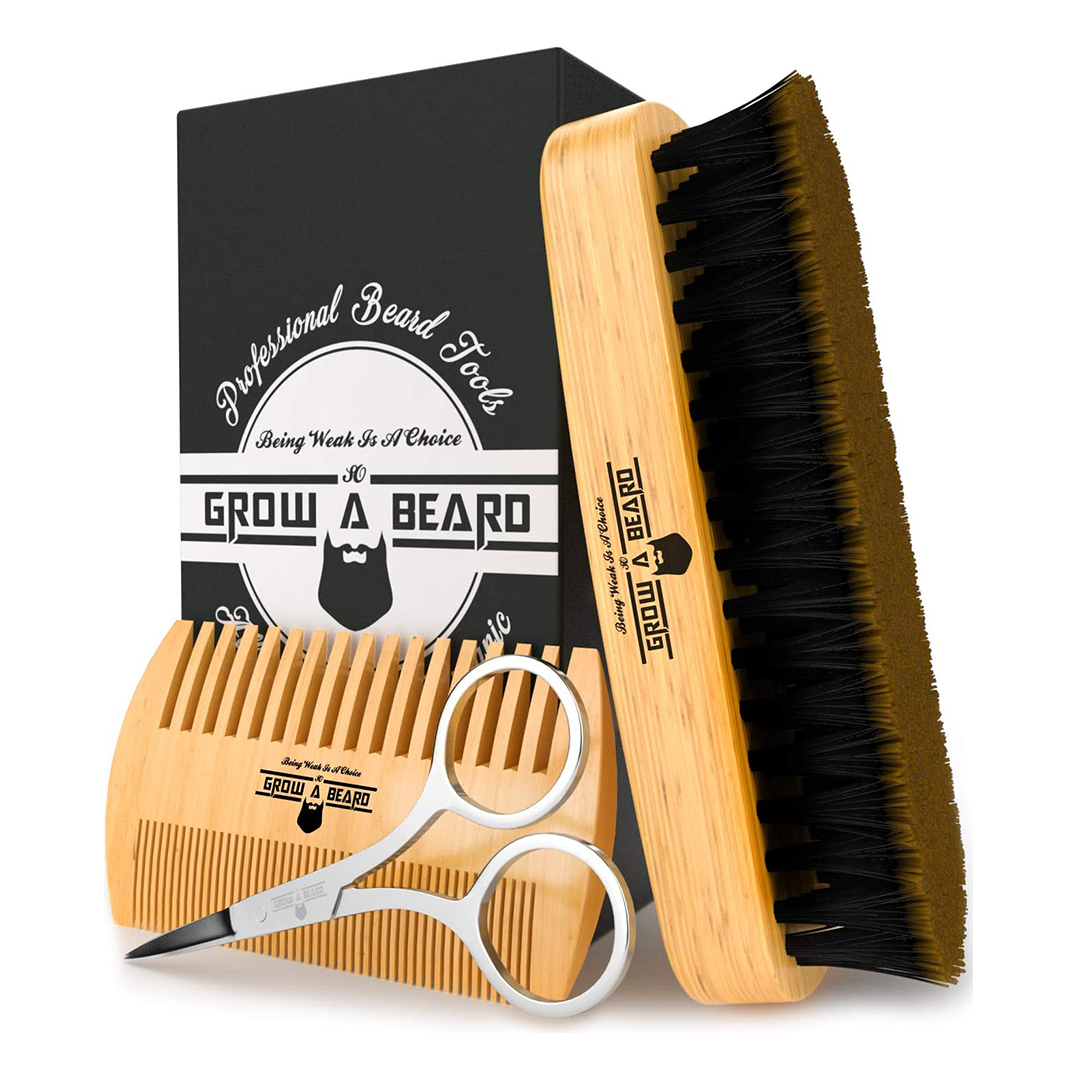 Blaze Beard Brush, Comb, Scissors Grooming Kit
POCKET SIZE: Pocket-size beard brush and mustache comb combo fit perfectly in your jeans' pocket or bag pocket, so you can groom your facial hair anytime, anywhere.
KEEPS BEARD SHINY AND SMOOTH: The boar bristle beard brush bamboo and wood comb set massages your facial hair, stimulates oil production, and removes dirt, thereby keeping your facial hair and skin healthy. Anti-static wood comb detangles wet and dry beards with ease

IDEAL PRESENT FOR MEN: This comb and brush set is made from premium quality materials and comes in a cute package, which makes it a perfect present for Father's Day, Valentine's Day, Birthday, Christmas Day, Anniversary, or any special event.

ECO-FRIENDLY: Made from long-lasting and durable bamboo. Durable design helps to reduce plastic wastes.

Kit Contains 1 each:
BEARD BRUSH
Our professional brush with each stroke, the boar hairs work to carry your skin's natural oil called sebum from root to tip. they also work to lift and remove dirt as well as grime from your hair. this process leaves your beard prize winningly shiny and clean.

BEARD COMB
100% Natural wooden comb dual-action comb, gives the best grooming experience with both its fine and coarse teeth, no static or pulls and great for taking out knots. A litter bigger than a credit card, the perfect piece for home or travel.

BEARD SCISSORS
Our stainless steel grow alpha beard professional razor edge hair cutting scissors is great for salon workers, barbers, and personal usage as well as cutting hair without razor edge scissors leads to split ends and fraying.