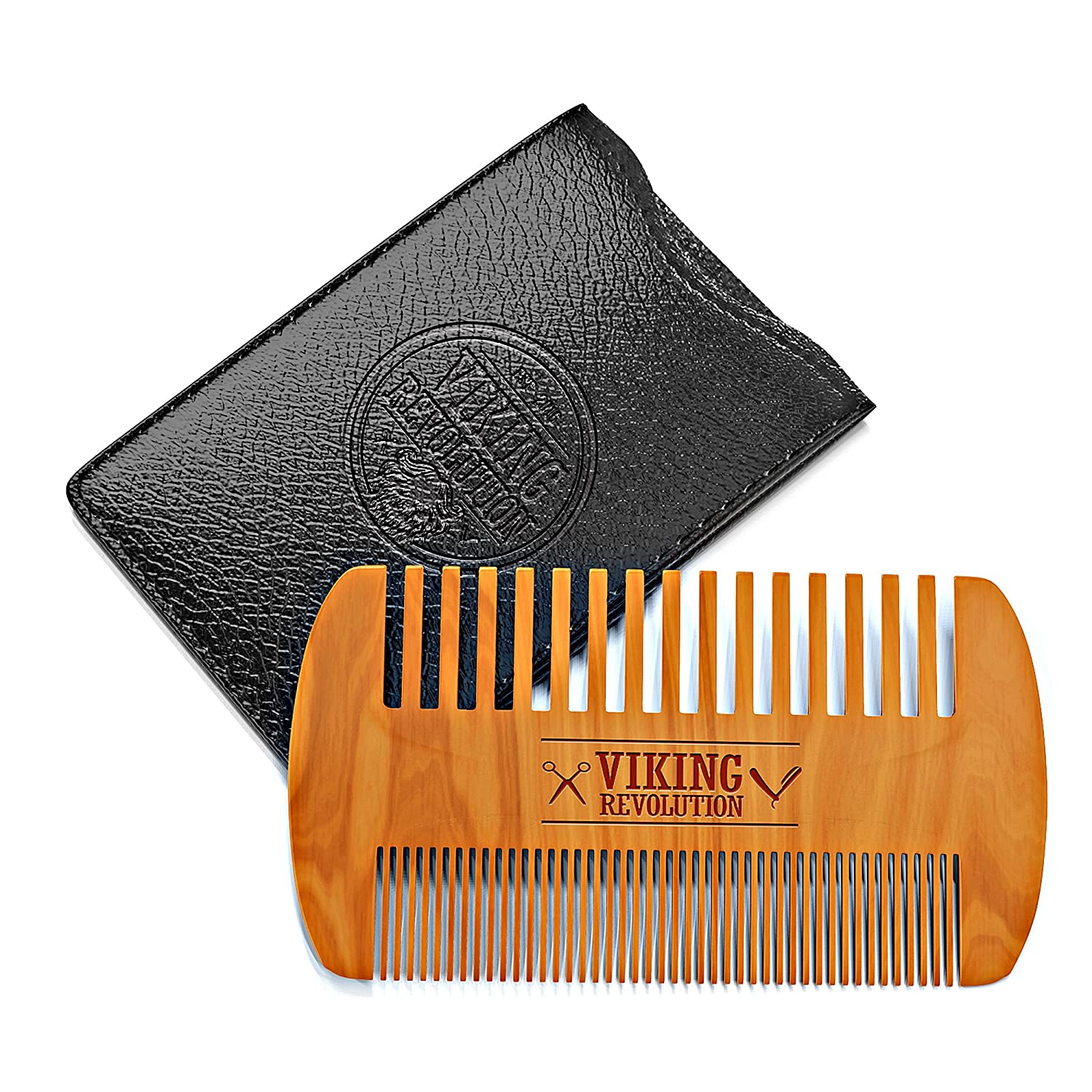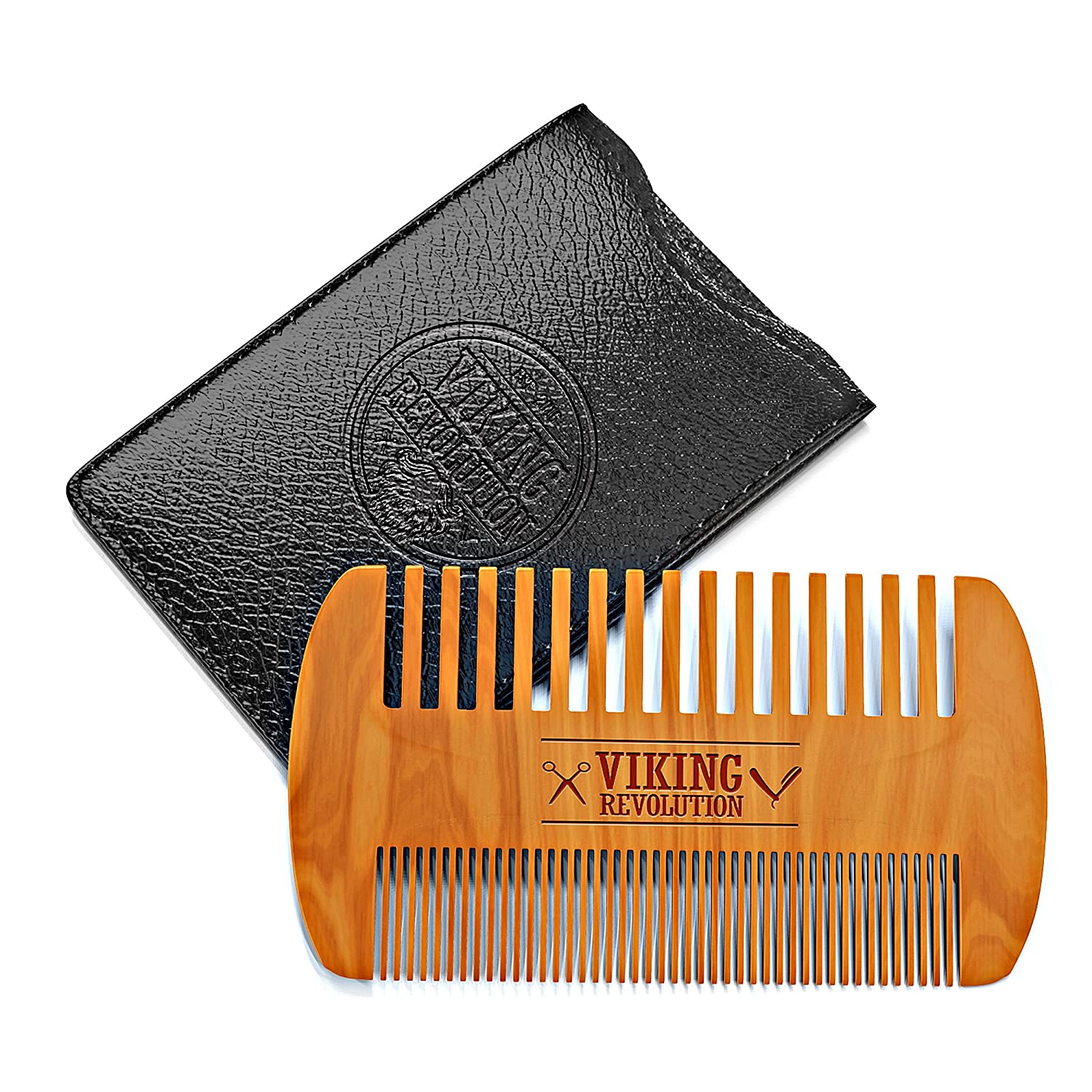 Blaze Wooden Beard Comb & Case
A busy man needs a quick solution to minor problems. Sounds like you? If you don't have time to fuss with your beard, but still want a put-together, manly appearance, you need our beard comb. The lightweight and durable wooden grooming and styling tool works great on both beards and mustaches and it comes with a carrying case to make it easier for you to always be prepared, no matter how busy you get.

FIND OUT WHAT YOU'RE MISSING – Find out for yourself, why others are saying this is the best comb they've ever come across! This dual sided comb gives the best grooming experience with both its fine and coarse teeth. No static or pulls and great for taking out knots

MAKE HER FALL IN LOVE ALL OVER AGAIN – Look and feel your best with a well-groomed beard. She'll be sure to notice who the king of the jungle is. Works great for any type of beard, long, short, thick or thin.

COMMAND ATTENTION WHEN YOU WALK INTO THE ROOM – Look and feel like a million bucks! A well-groomed beard will give you the confidence to conquer the world. Comes with a case that makes it easy to carry around without the risk of damaging.

IF YOU CARE ABOUT YOUR BEARD - Why settle for anything but the best. Our Pear Wood Beard Comb is perfect for applying oils and balms. It's necessary for the health of your beard to stimulate your hair follicles.