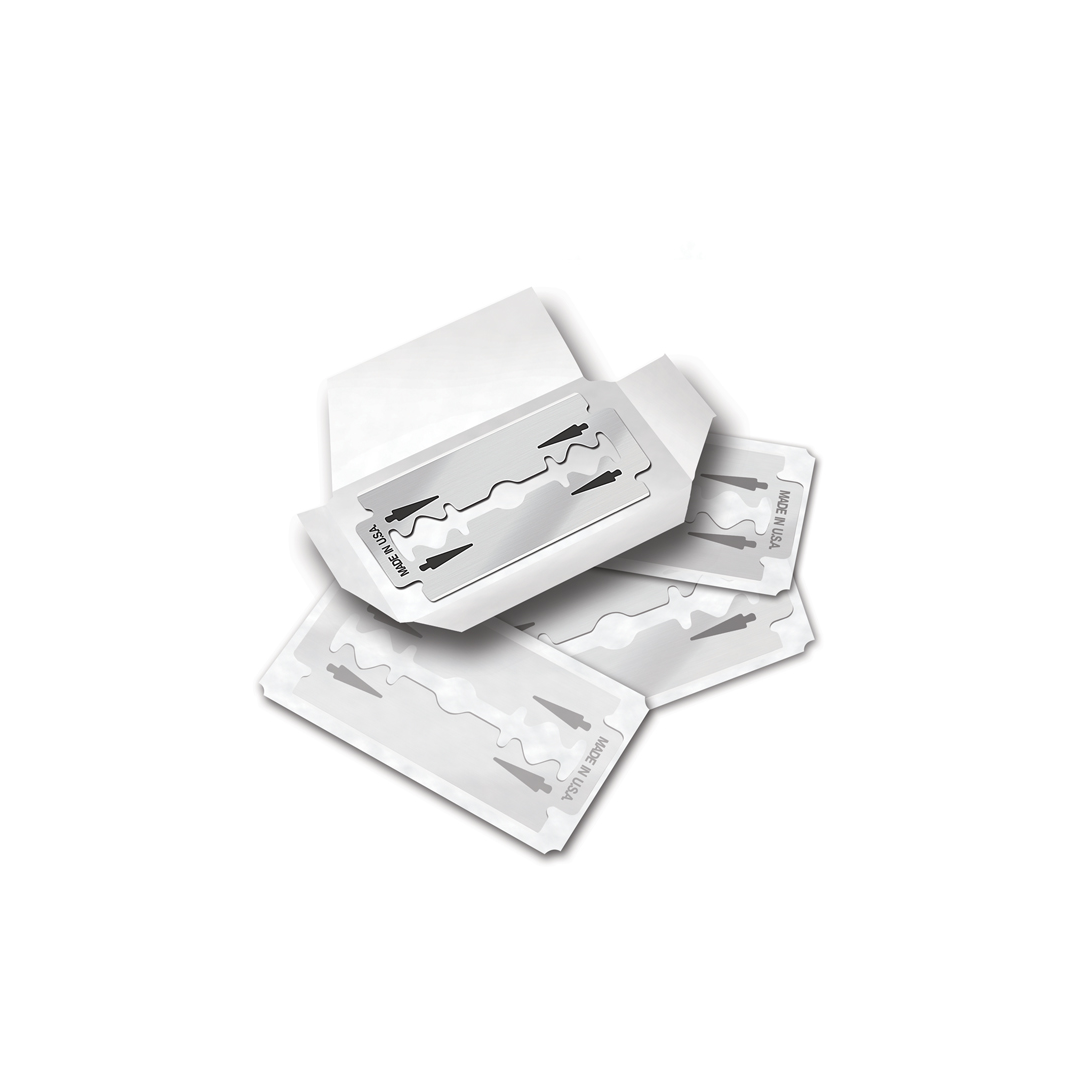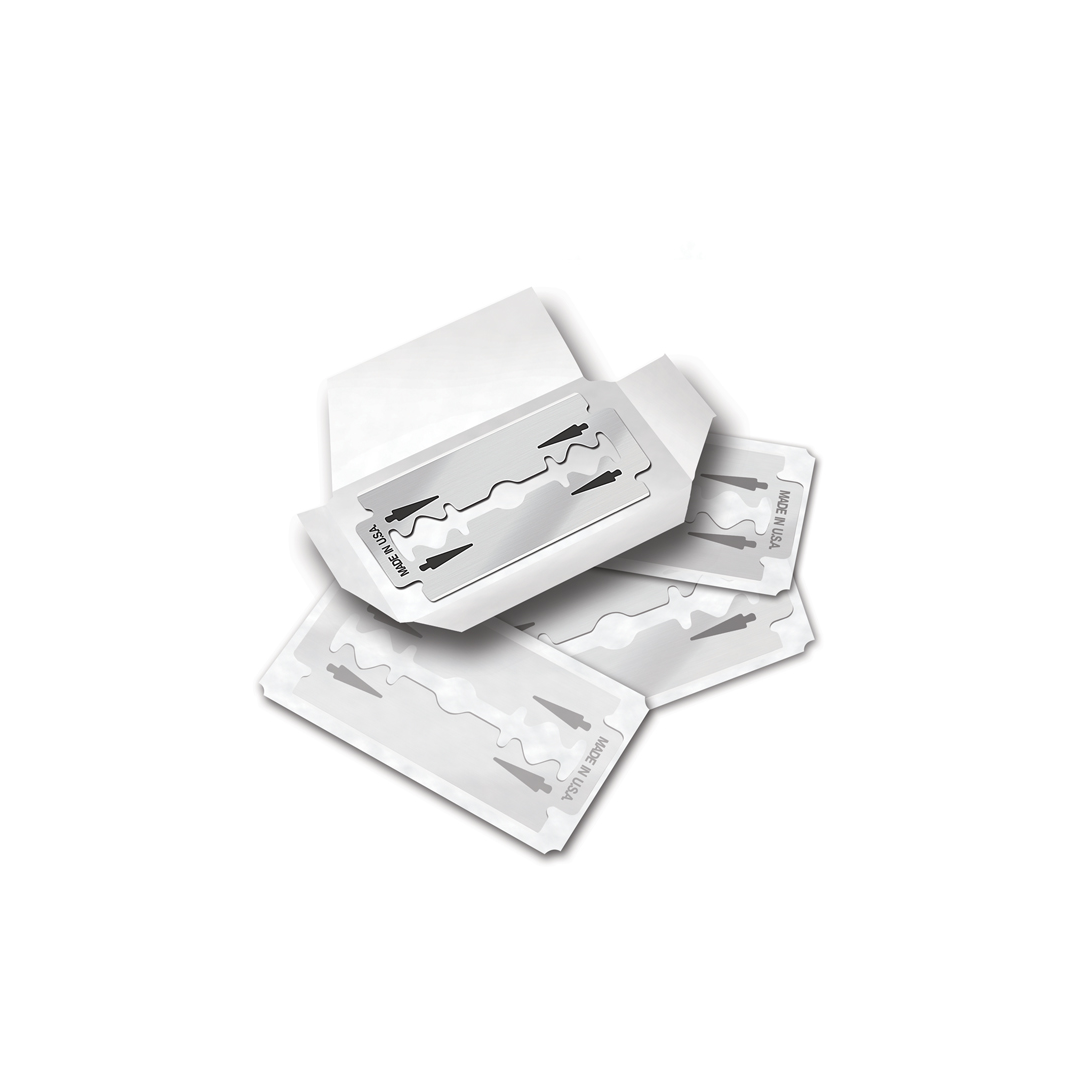 Blazor Safety Razor Blades (10 Pack)
Forged with today's shaving technology and the finest stainless steel, these blades are a tribute to shaving's past while ushering in modern advances in razor blade manufacturing. Micro precision edges are offered in a double edge setting to offer the smoothest of shaves for any skin or beard type.
Double Edge razor blade
Stainless steel with extra teflon coating
Pack of 10
STAINLESS STEEL DOUBLE EDGE PLATINUM BLADES WITH EXTRA TEFLON COATING. FITS ALL BLAZOR DOUBLE EDGE RAZORS AND MOST OTHER SAFETY RAZORS.
Note: Razor blades cannot be exchanged or returned.