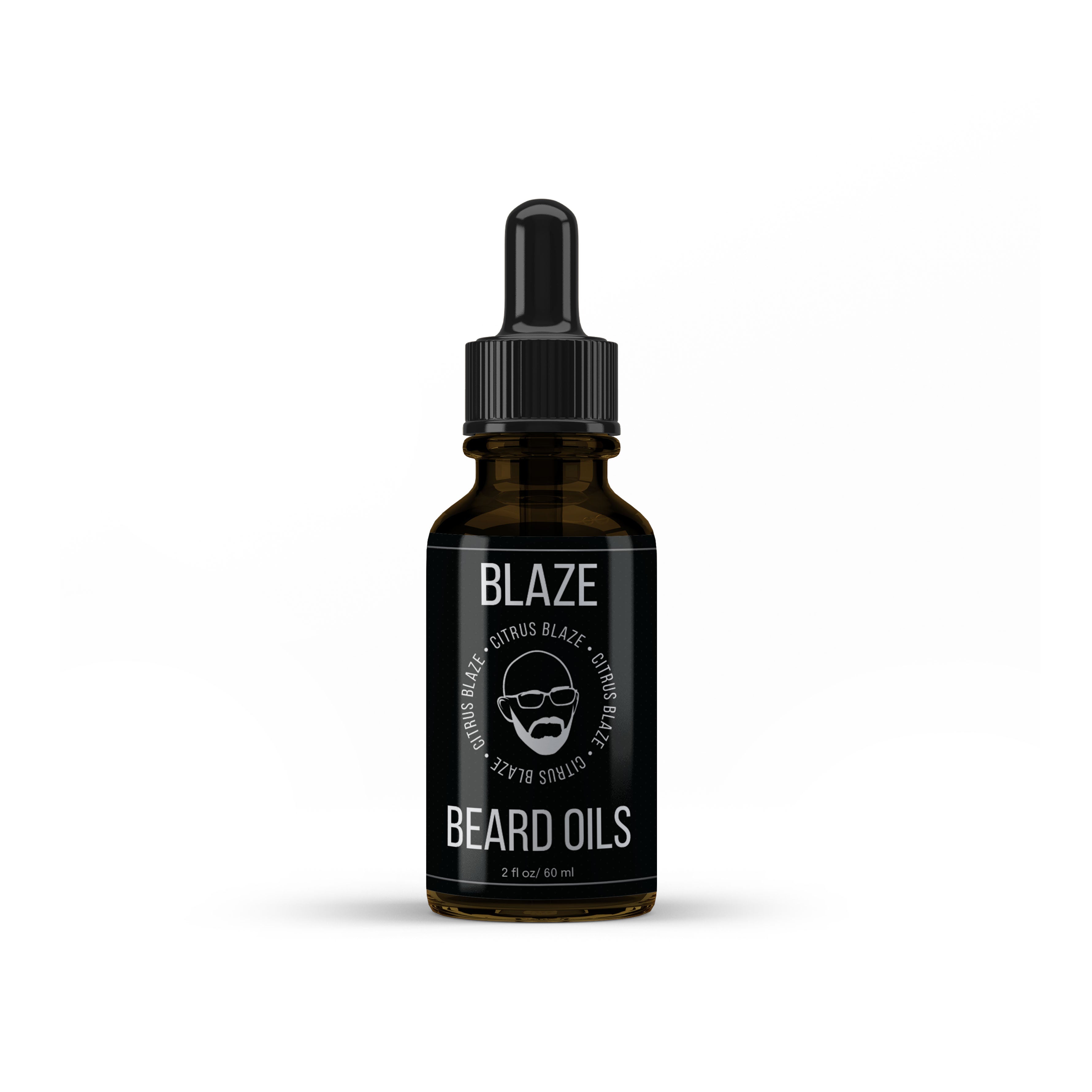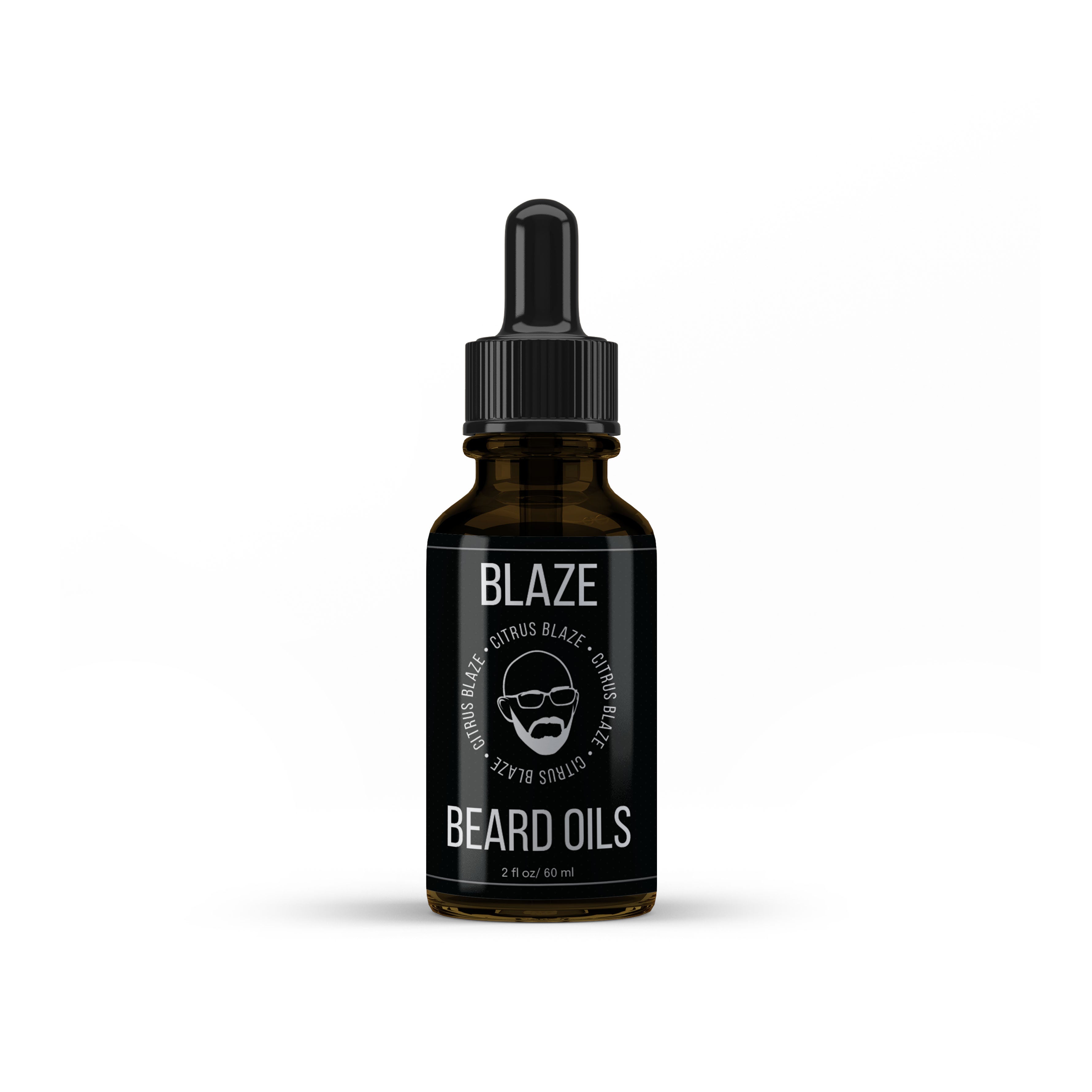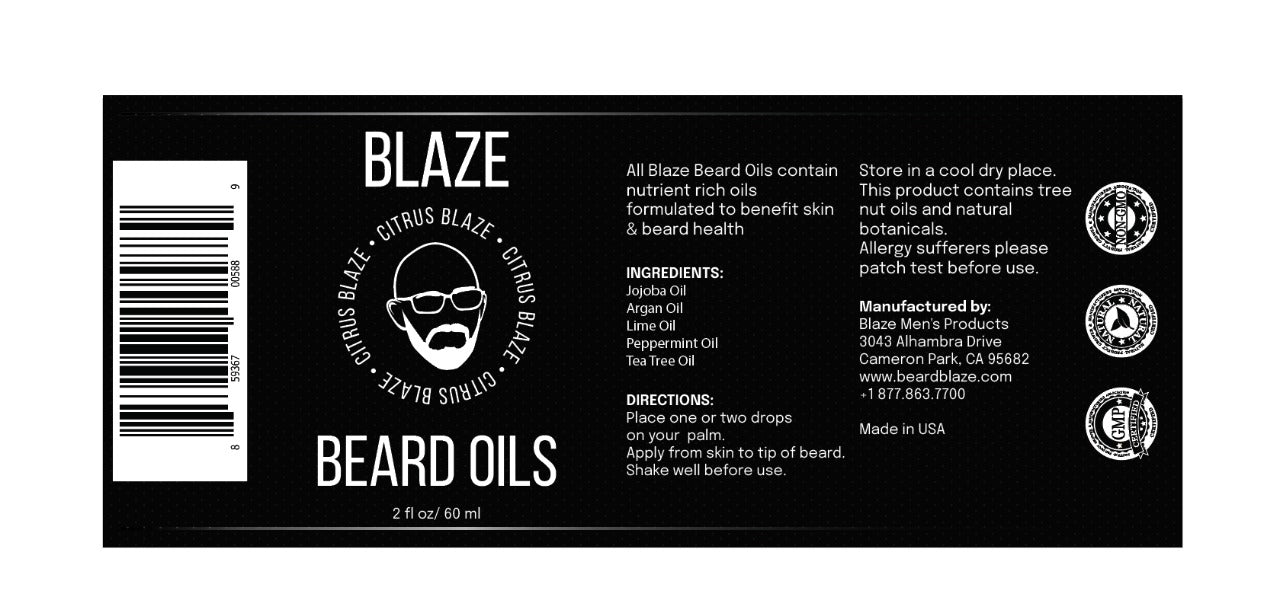 Citrus Blaze
Want to smell like a bowl of tasty oranges? No, us neither. That's why we formulate this oil to have all the freshness of citrus, without it being an overwhelmingly fruity experience. Slap a couple of drops into your hands, apply to your beard, and you'll enjoy all the best parts of that citrusy smell without the overwhelm.
Apply a few drops to palms and massage into beard as needed.
Blaze products are never tested on animals, so you'll feel handsome inside and out; Additionally, Blaze Beard Oils are free of known irritants such as parabens, gluten and mineral oil.
Ingredients:
Jojoba Oil,
Argan Oil,
Lime Oil,
Peppermint Oil,
Tea Tree Oil
Ages 18 and up.
2 FL OZ (60 mL)
Made in USA.
Manufactured in an FDA registered cGMP certified facility.
* These Statements have not been evaluated by the FDA. This product is not intended to diagnose, treat, cure or prevent any disease.