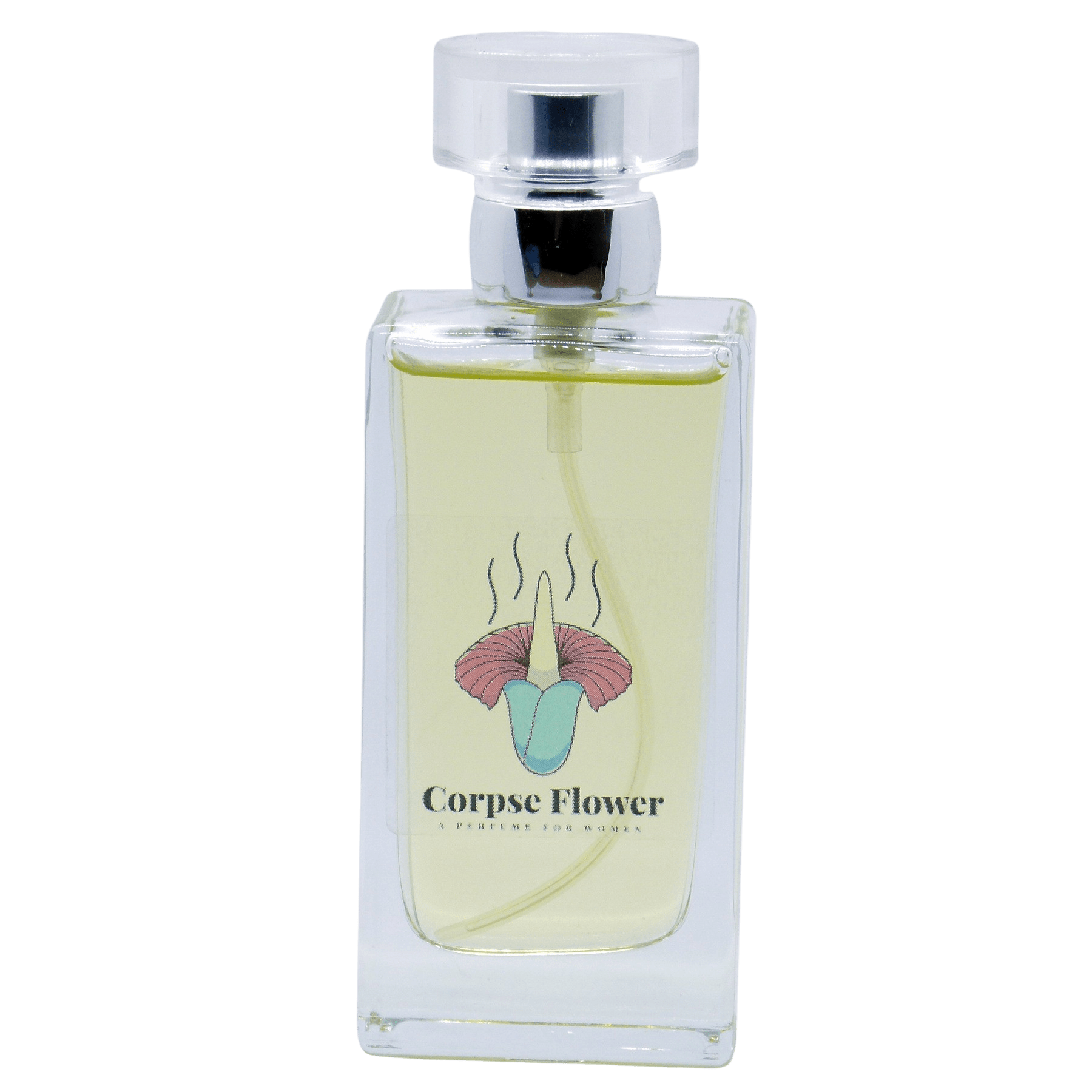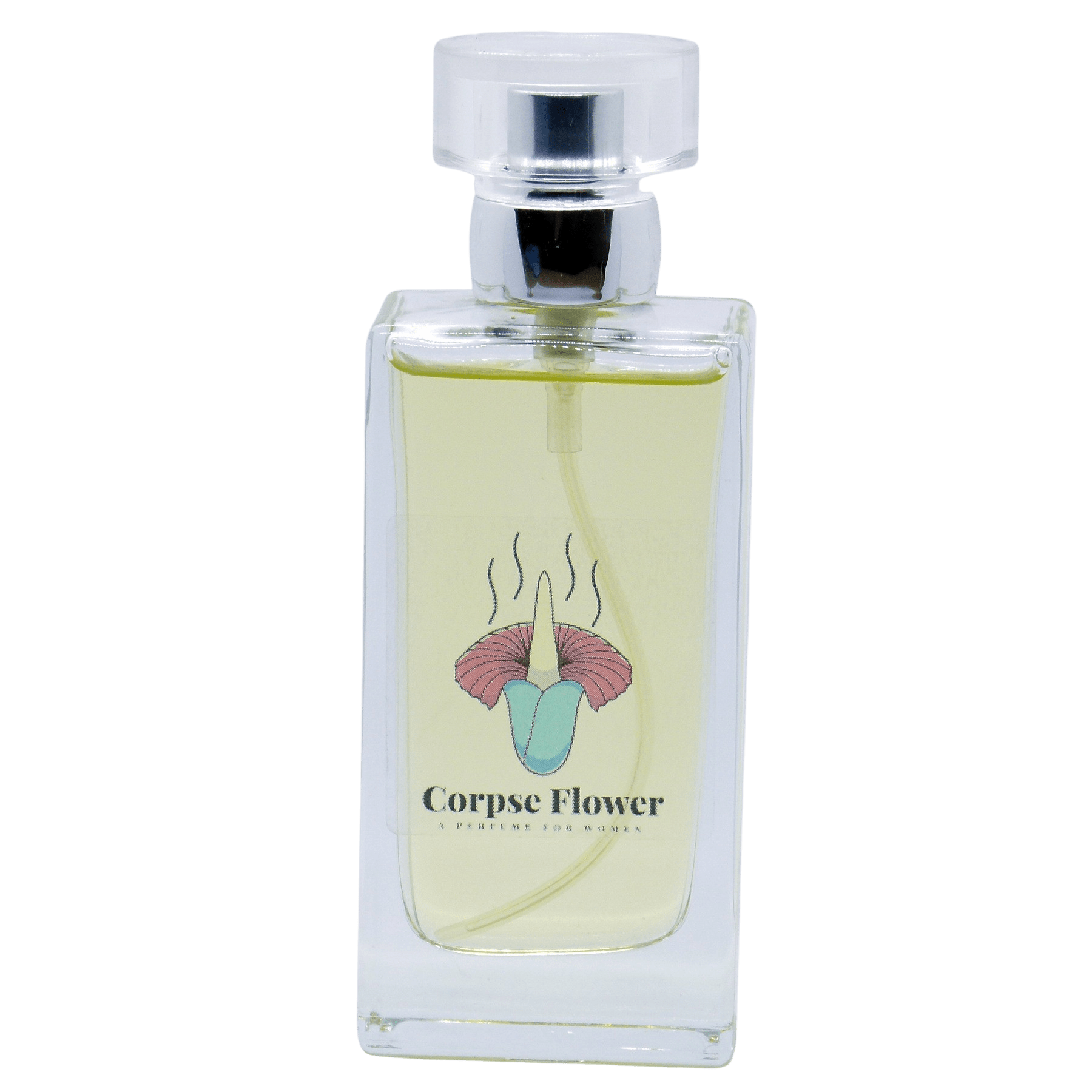 Corpse Flower
From the legends that brought you the one-and-only
Rotting Turtle
unisex fragrance, comes our first fragrance just for the ladies, Corpse Flower.
Corpse flowers, or if you want to sound smart,
morphophallus titanum
, get their name from the fact that they smell like rotting flesh, and we're delighted to say that this complex scent smells absolutely nothing like that.
A very complex fragrance, i
t's a blend of Frankincense, Bergamot, Lime, and 16 other ingredients.
Purchase a bottle today for yourself, or a wonderfully funny gift!
All joking aside, Corpse Flower starts off with cool top notes of citrus and ylang ylang, smolders with woody heart notes, and burns off with a musky vanilla dry down.
It is very complex, sexy and elegant. It works equally well with jeans or a slinky black dress.
Performance is excellent with scent often lasting well into next day and sillage is noticeable yet not overwhelming.
Concentration: Parfum
1.7 fl oz (50 ml)