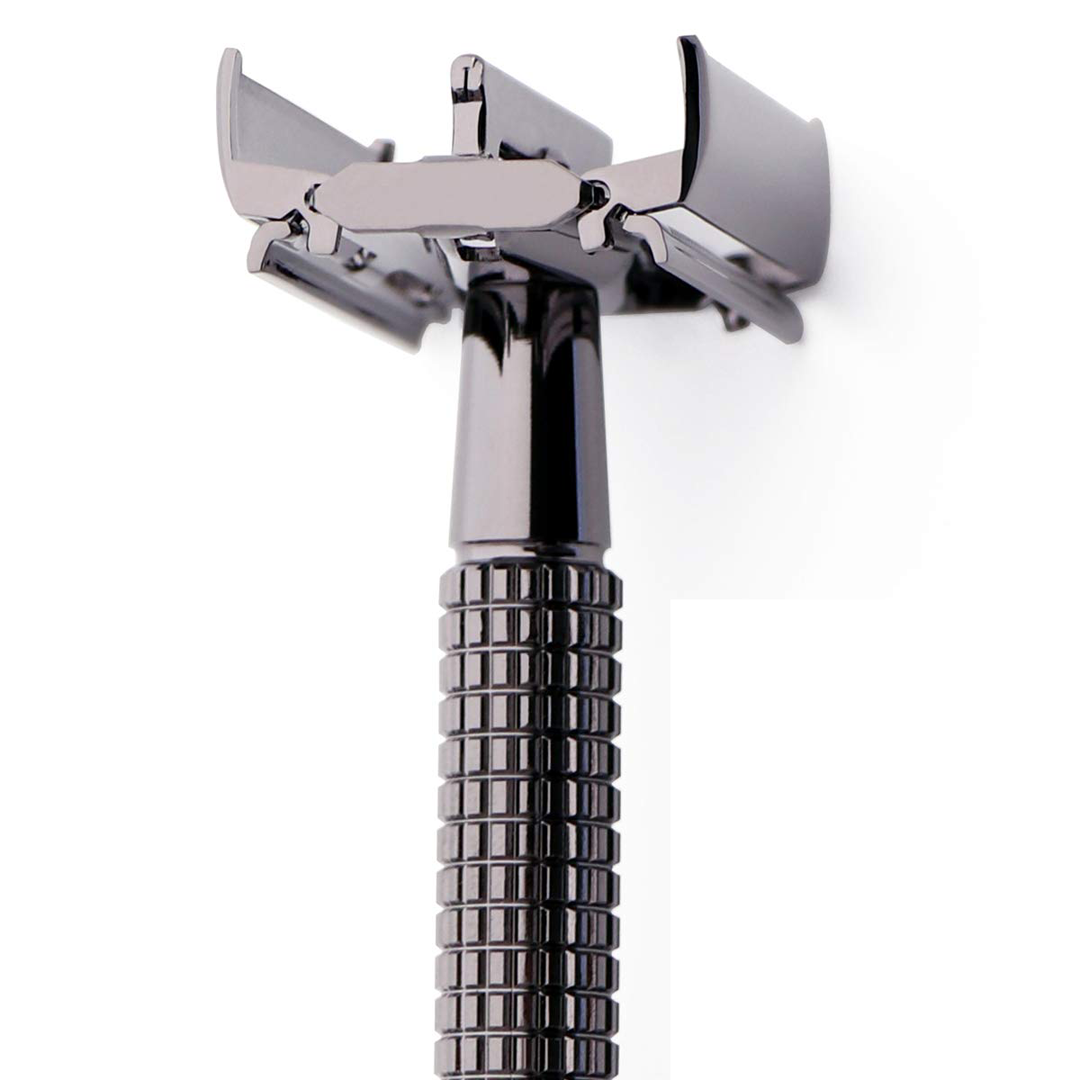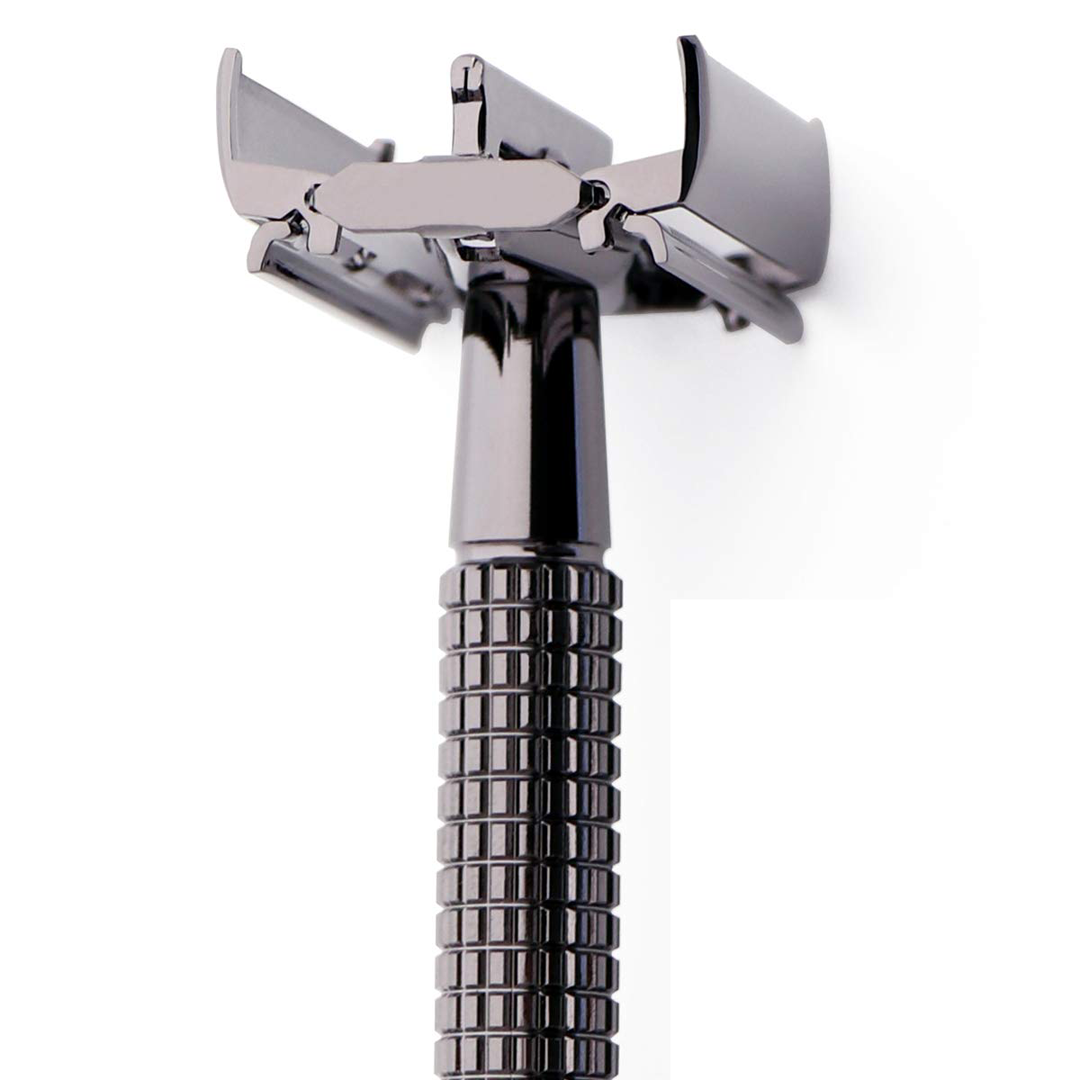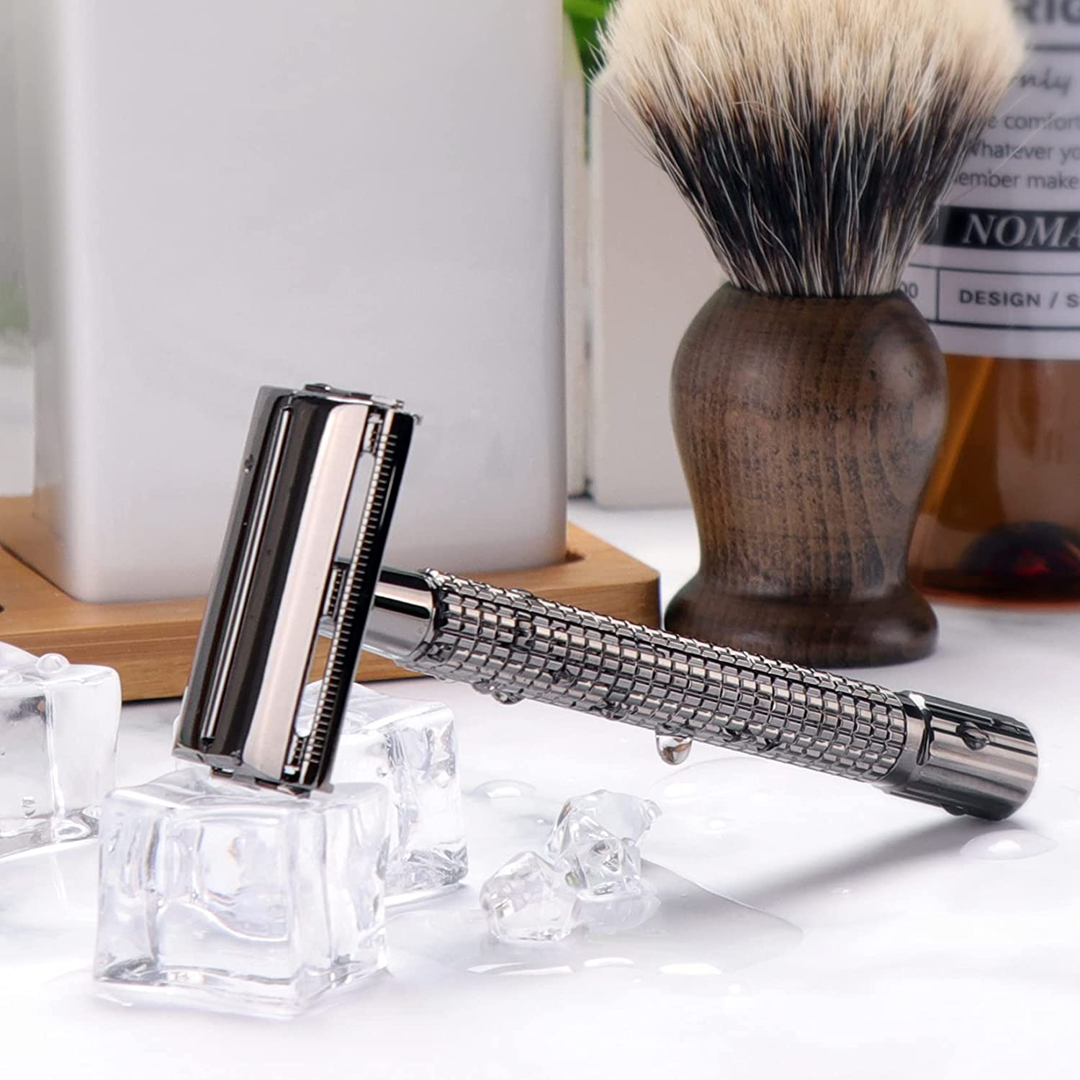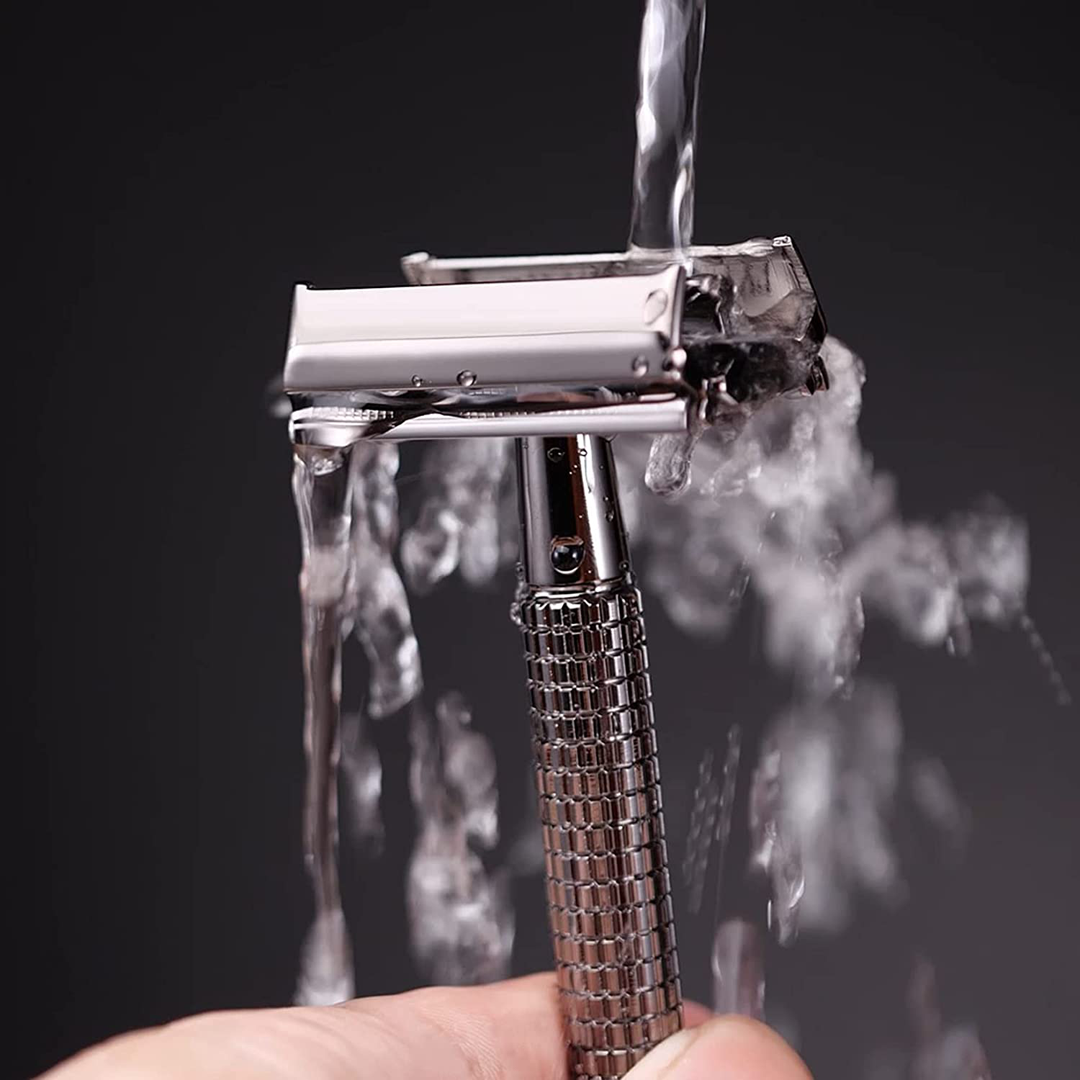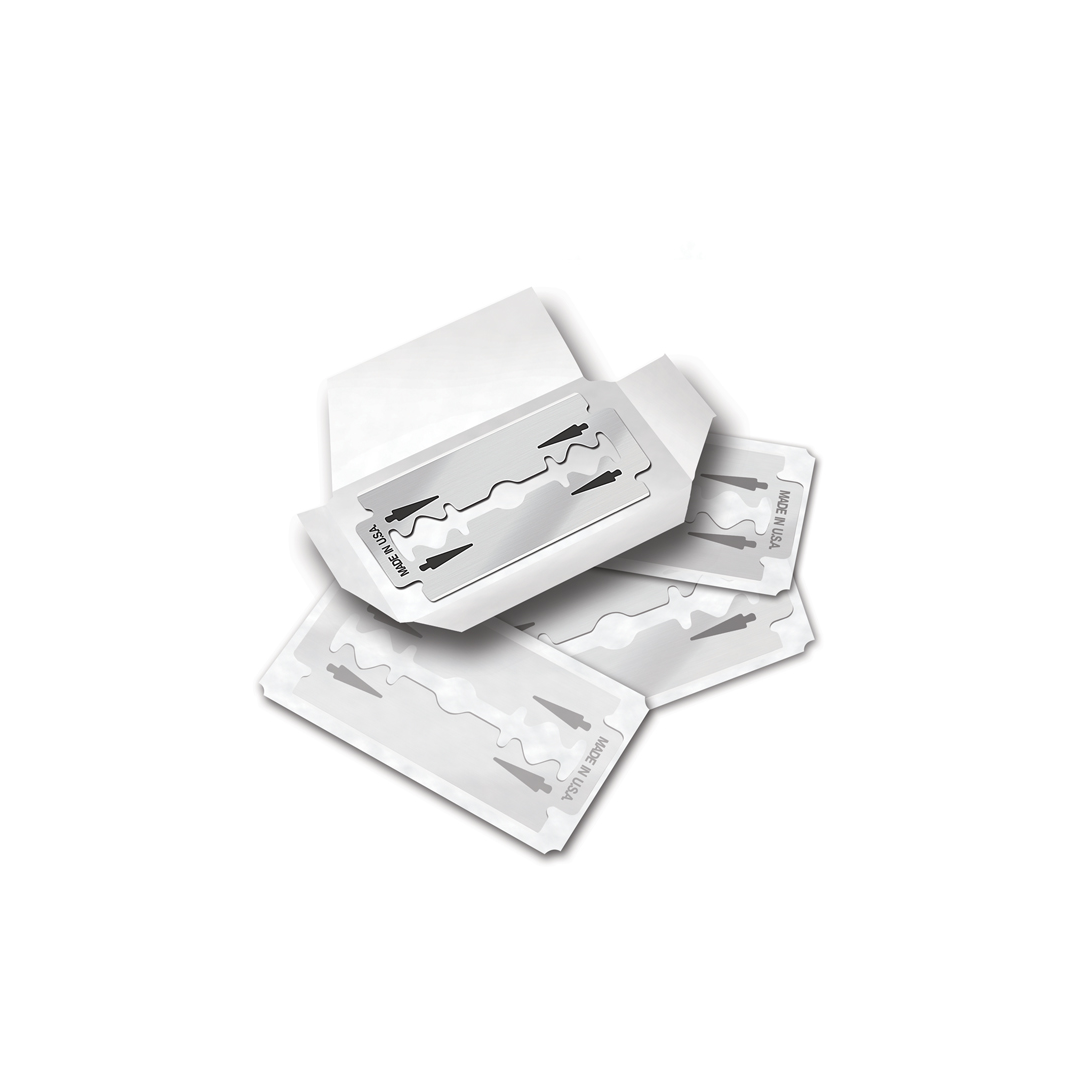 Blazor Double Edge Safety Razor
The Blazor Double Edge Safety Razor is the pinnacle of shaving; and for those who have been on the hunt for a great option for their next wet shaving razor, it is just what you've been looking for. It could also be a great first option for those who are making the transition from electronics or disposables to the old school blades.

Getting a good shave is not always easy unless you are using the right tools. Disposables are certainly not the right tools.

Features:
Closed comb, double edged razor
Fine engraved detail handle
Handle measures 3.5 inches in length

Benefits:
Closed comb design is less aggressive than an open comb safety razor allowing for better control during shave.
Double edged blade allows for use on both sides to help extend blade life.
High quality handle will help resist rust and wear well in a wet environment.

Includes 5 stainless steel double edge blades.
Replacement blades are available here.

Note: Razors cannot be exchanged or returned.