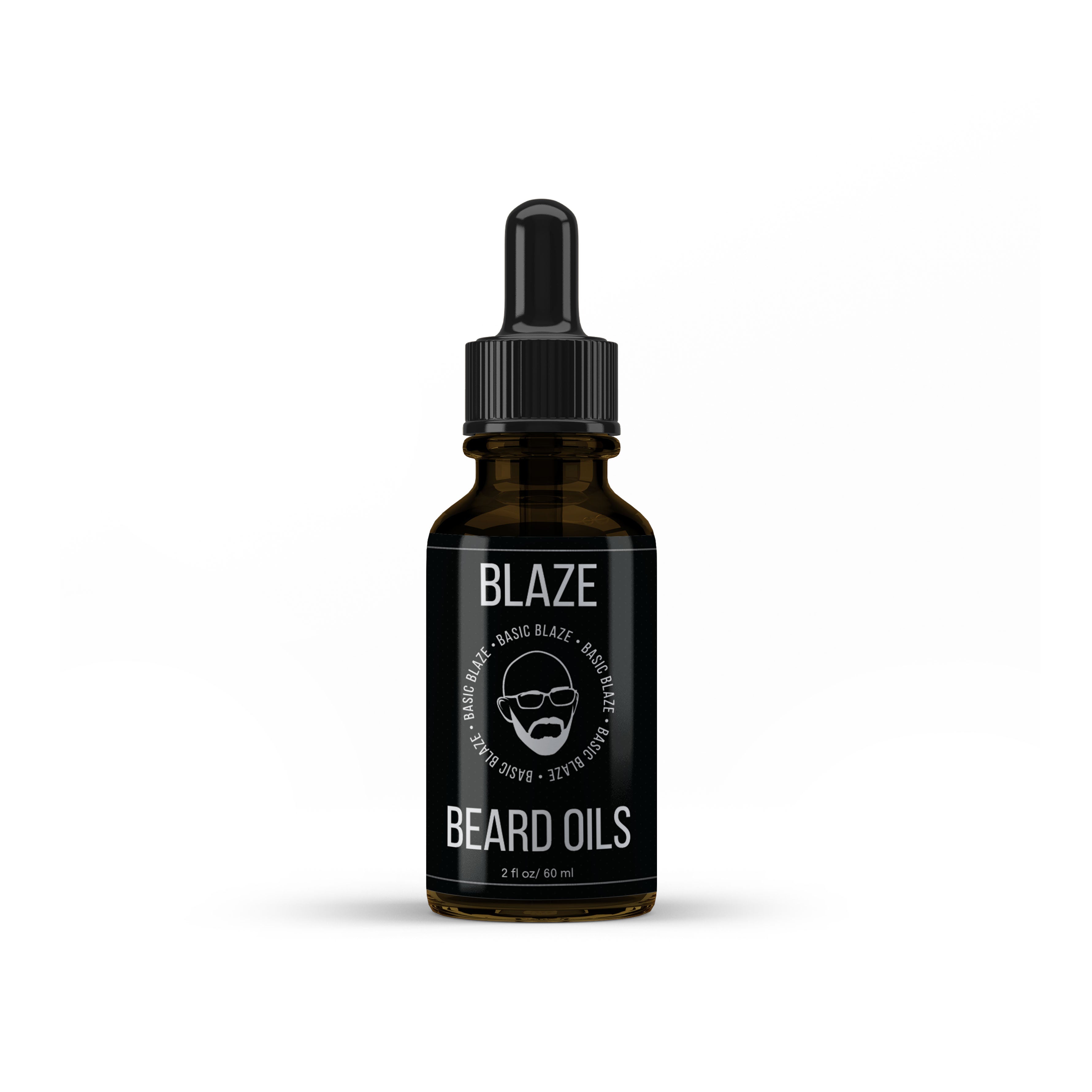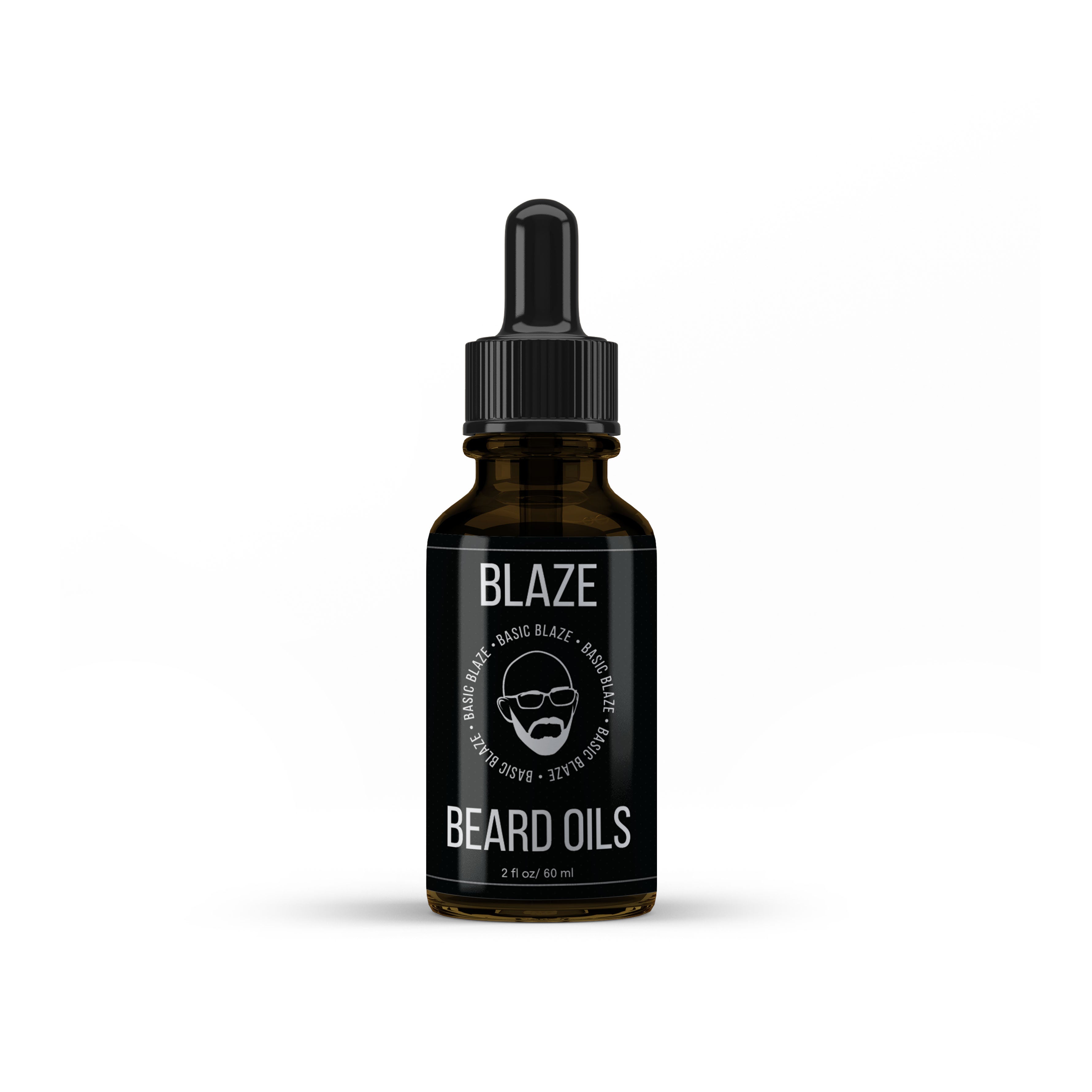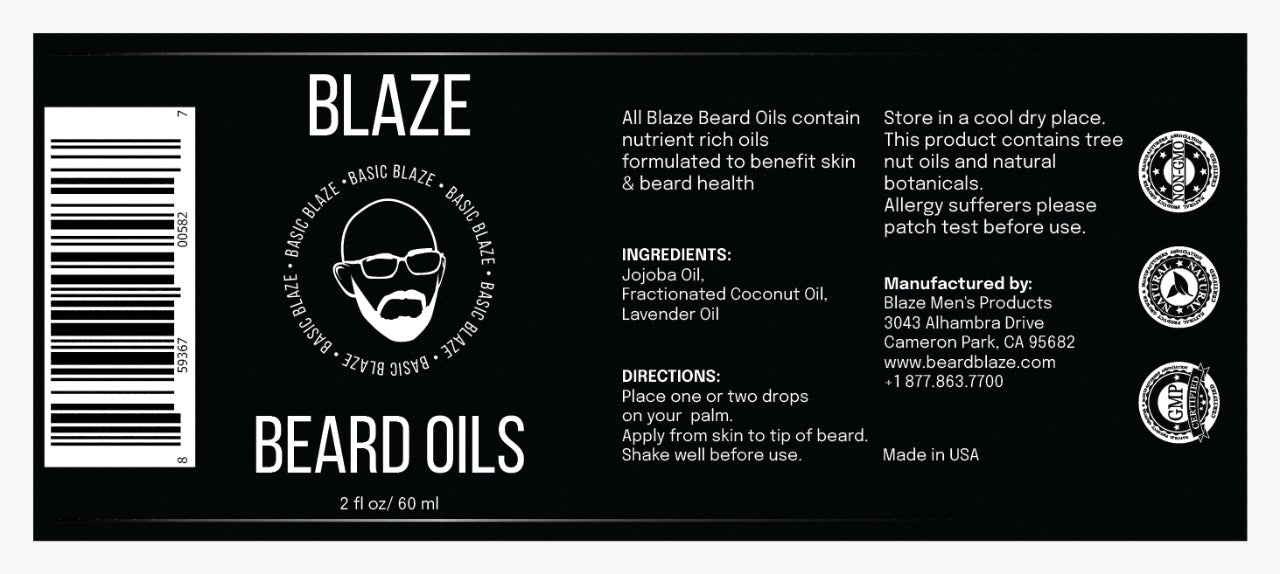 The Basic Blaze
Is your beard just a bit more wild than you'd like it to be? Are people handing you money on the street? Have small birds started nesting in your facial hair? NO MORE! Bring those stray hairs in, reduce that dryness, condition that beautiful underlying skin, and be free of those birds. The jojoba and coconut oils will soften the hair right up, and the (mild) lavender will go to work on your skin without making you smell like your grandmothers garden.
Apply a few drops to palms and massage into beard as needed.

Blaze products are never tested on animals, so you'll feel handsome inside and out; Additionally, Blaze Beard Oils are free of known irritants such as parabens, gluten and mineral oil.

Ingredients: Jojoba Oil, Fractionated Coconut Oil, Lavender Oil

Ages 18 and up.
2 FL OZ (60 mL)
Made in USA.

Manufactured in an FDA registered cGMP certified facility.

* These Statements have not been evaluated by the FDA. This product is not intended to diagnose, treat, cure or prevent any disease.