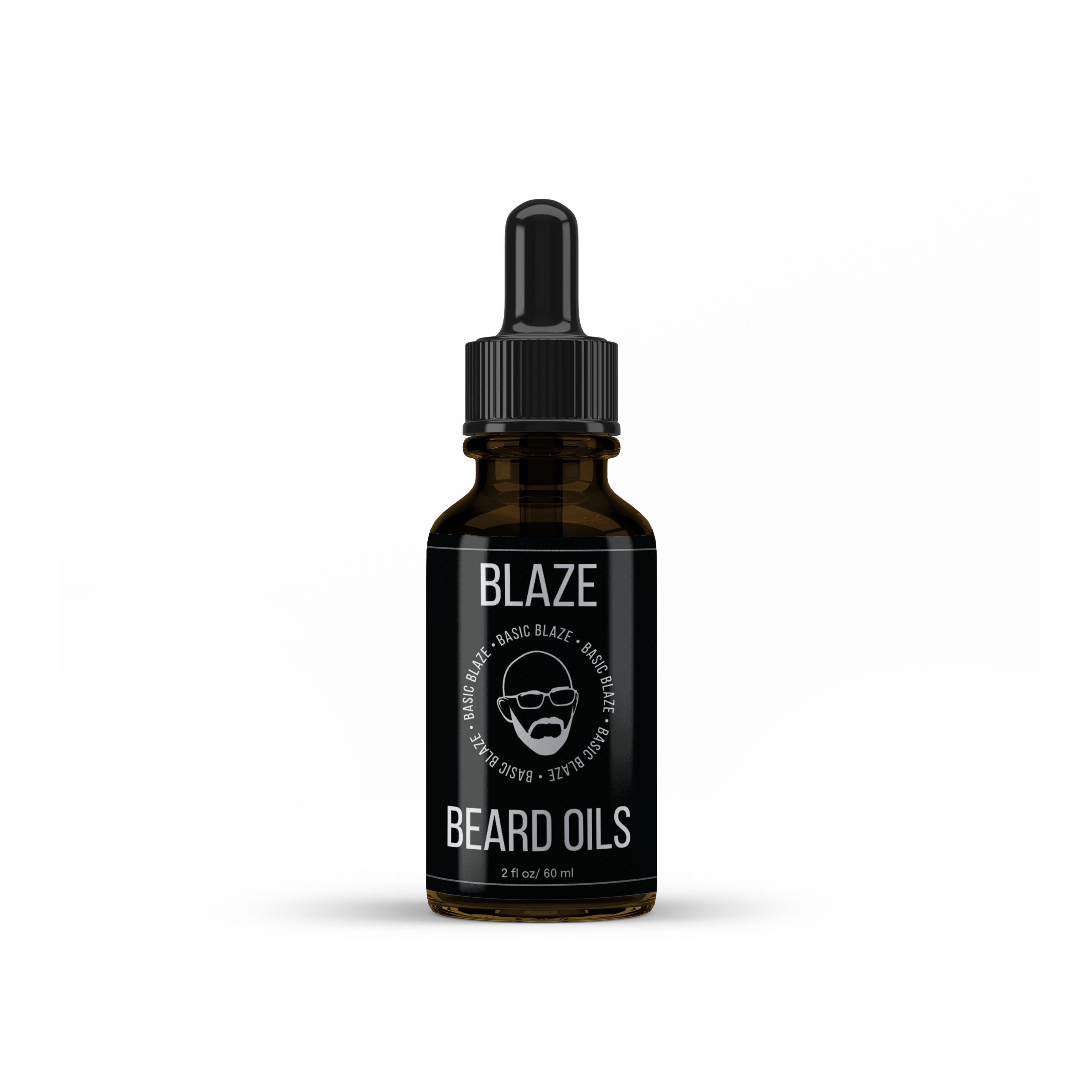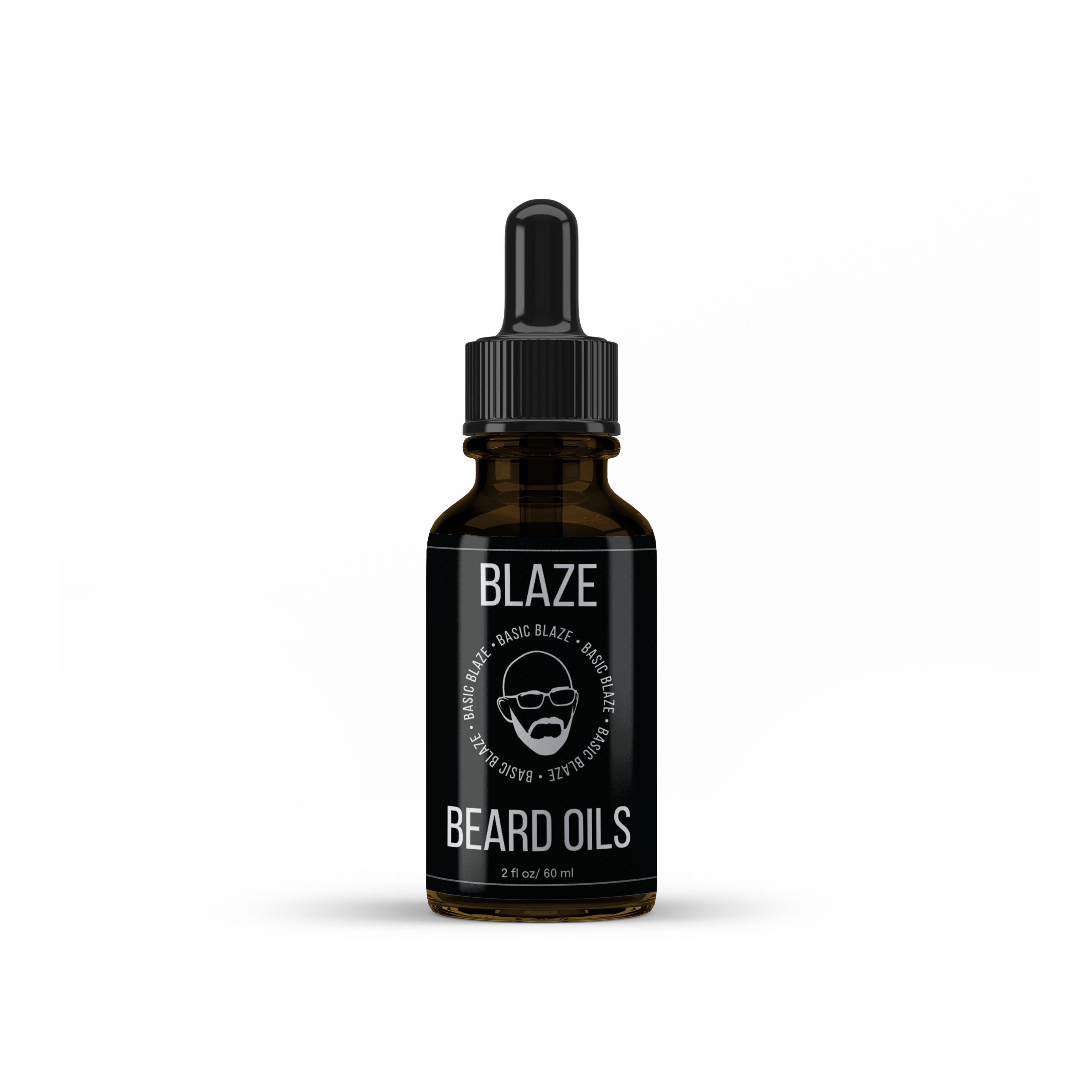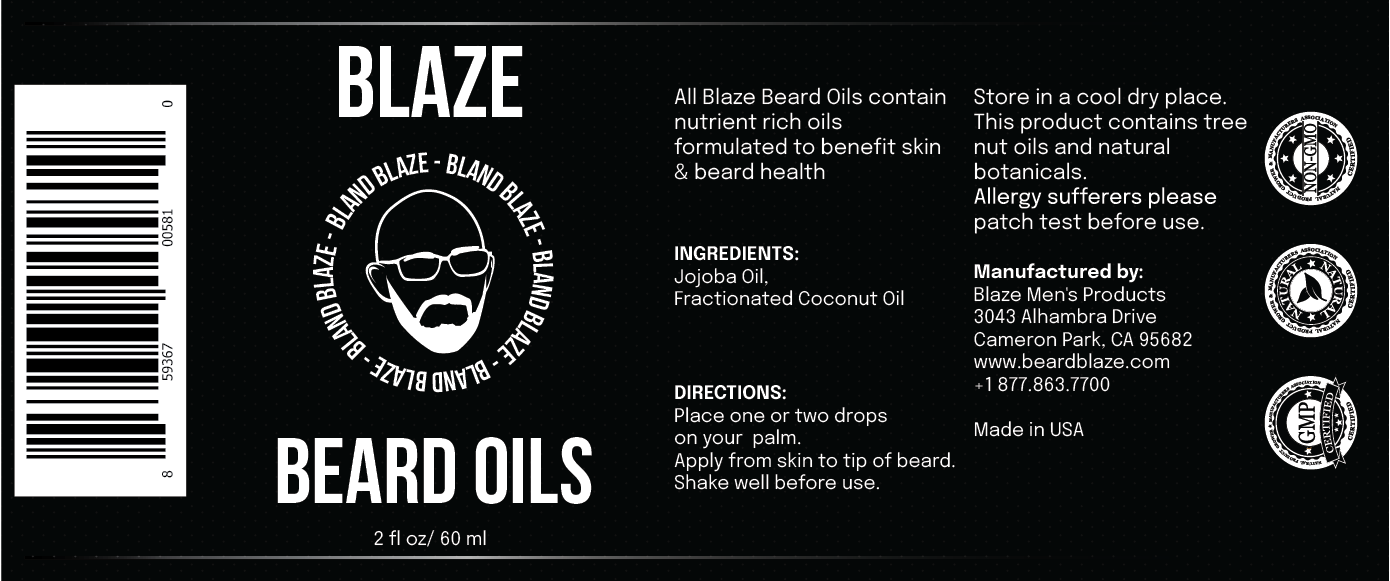 The Bland Blaze
The story behind the "Bland Blaze" is fun: Someone wrote to us that they had a baby, and whenever they were carrying him, he kept licking their beard because he liked the taste of their existing beard oil. So we present to you the Bland Blaze, devoid of tasty flavors for babies. (Also perfect if you don't want to conflict your beard oil scent with your cologne!)
Apply a few drops to palms and massage into beard as needed.

Blaze products are never tested on animals, so you'll feel handsome inside and out; Additionally, Blaze Beard Oils are free of known irritants such as parabens, gluten and mineral oil.

Ingredients: Jojoba Oil, Fractionated Coconut Oil

Ages 18 and up.
2 FL OZ (60 mL)
Made in USA.

Manufactured in an FDA registered cGMP certified facility.

* These Statements have not been evaluated by the FDA. This product is not intended to diagnose, treat, cure or prevent any disease.