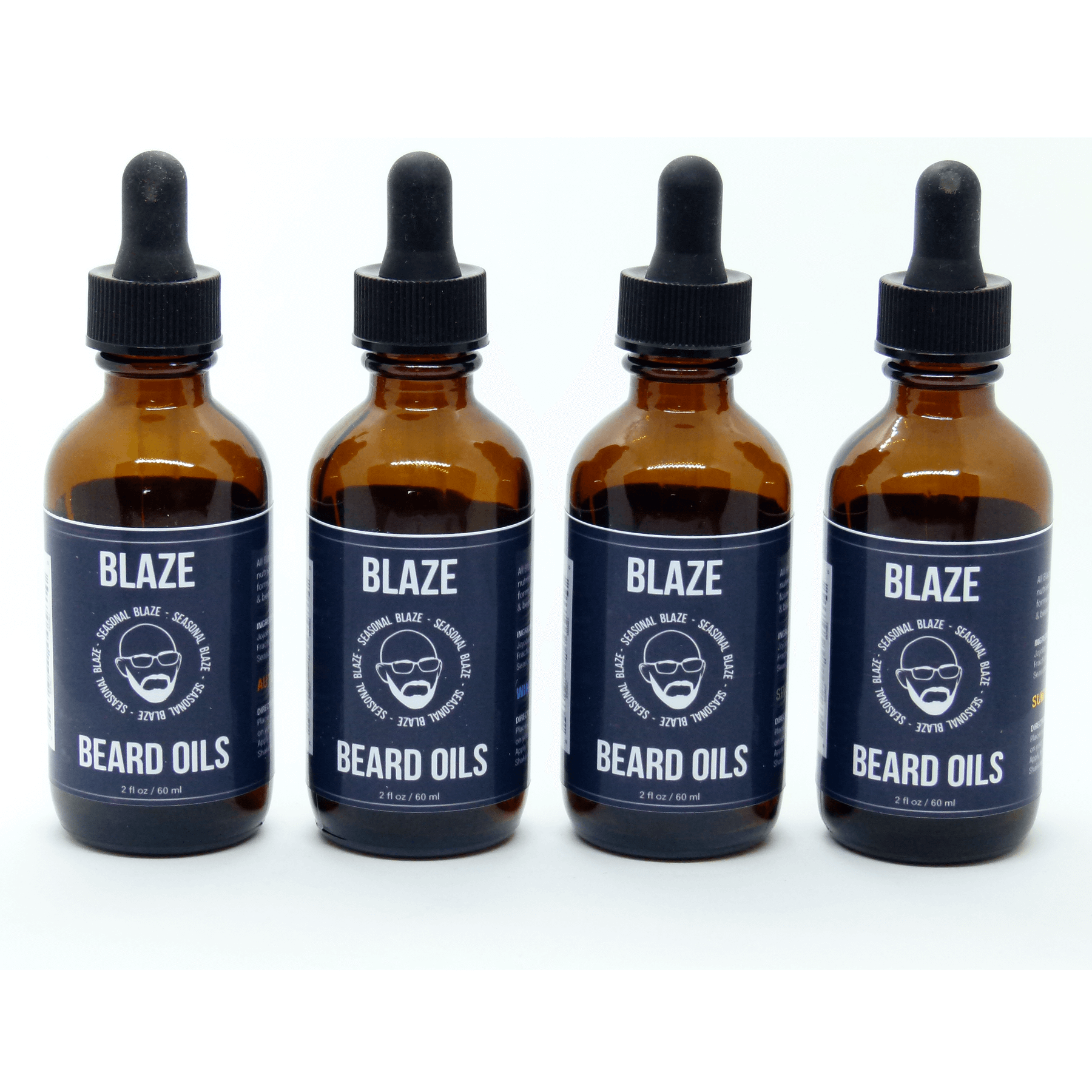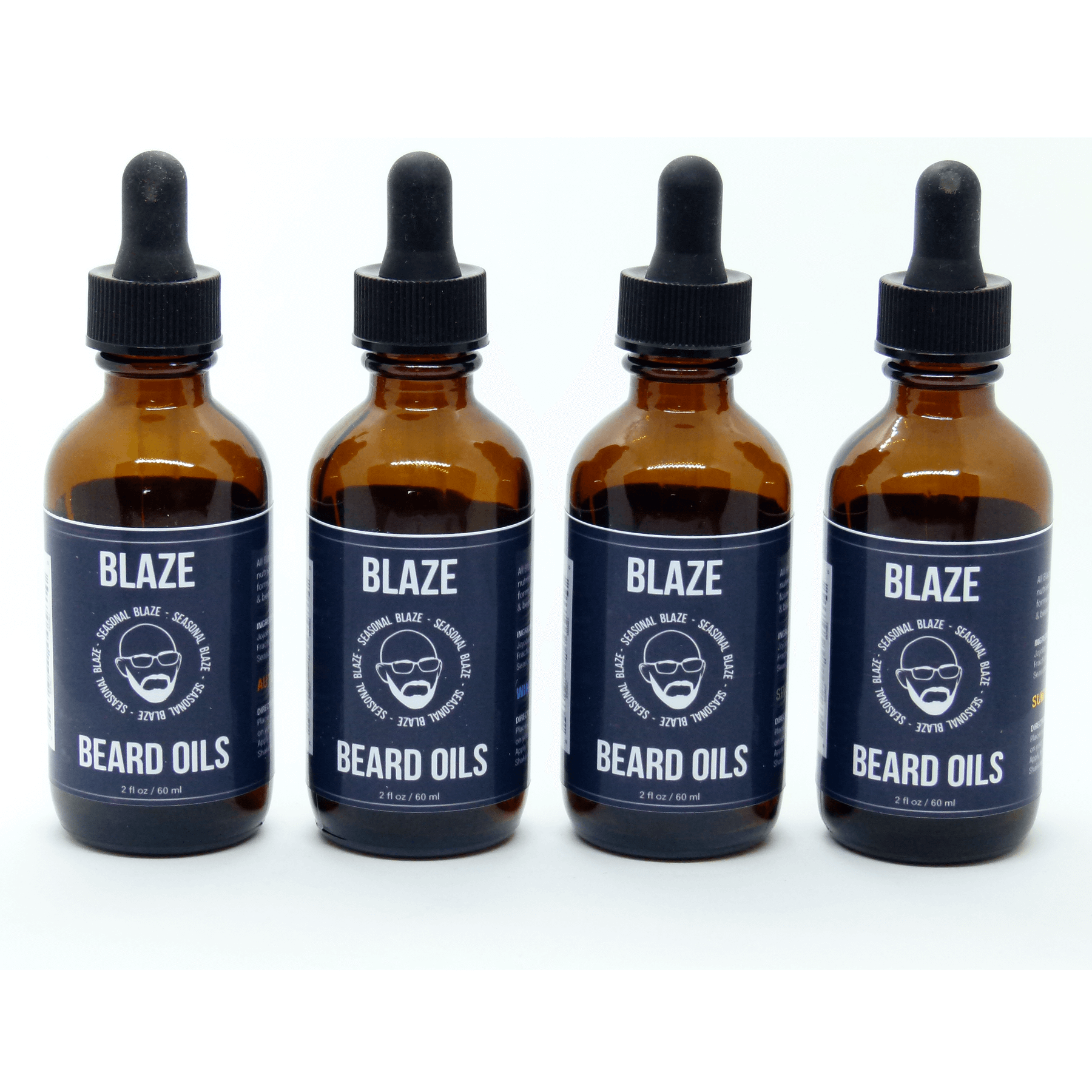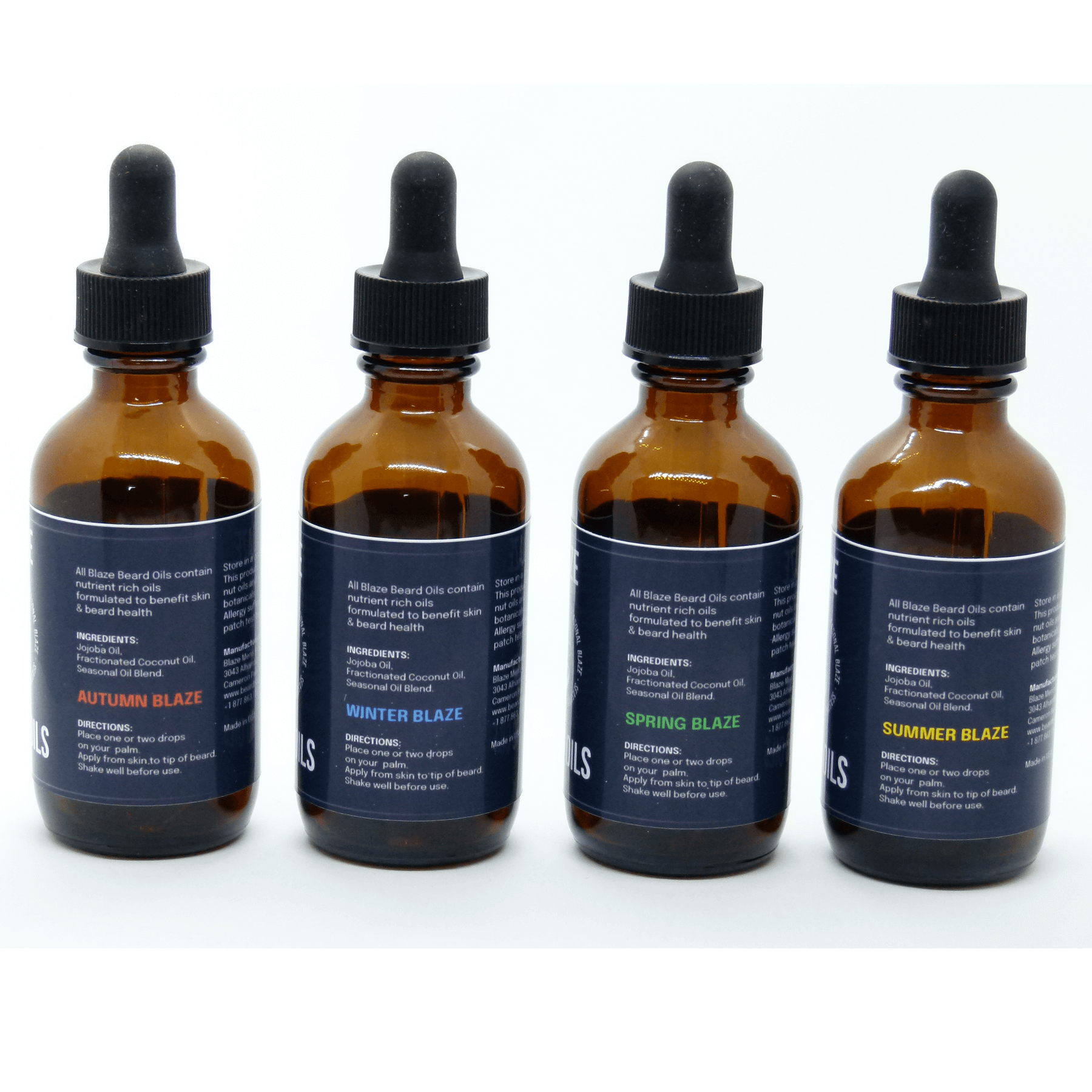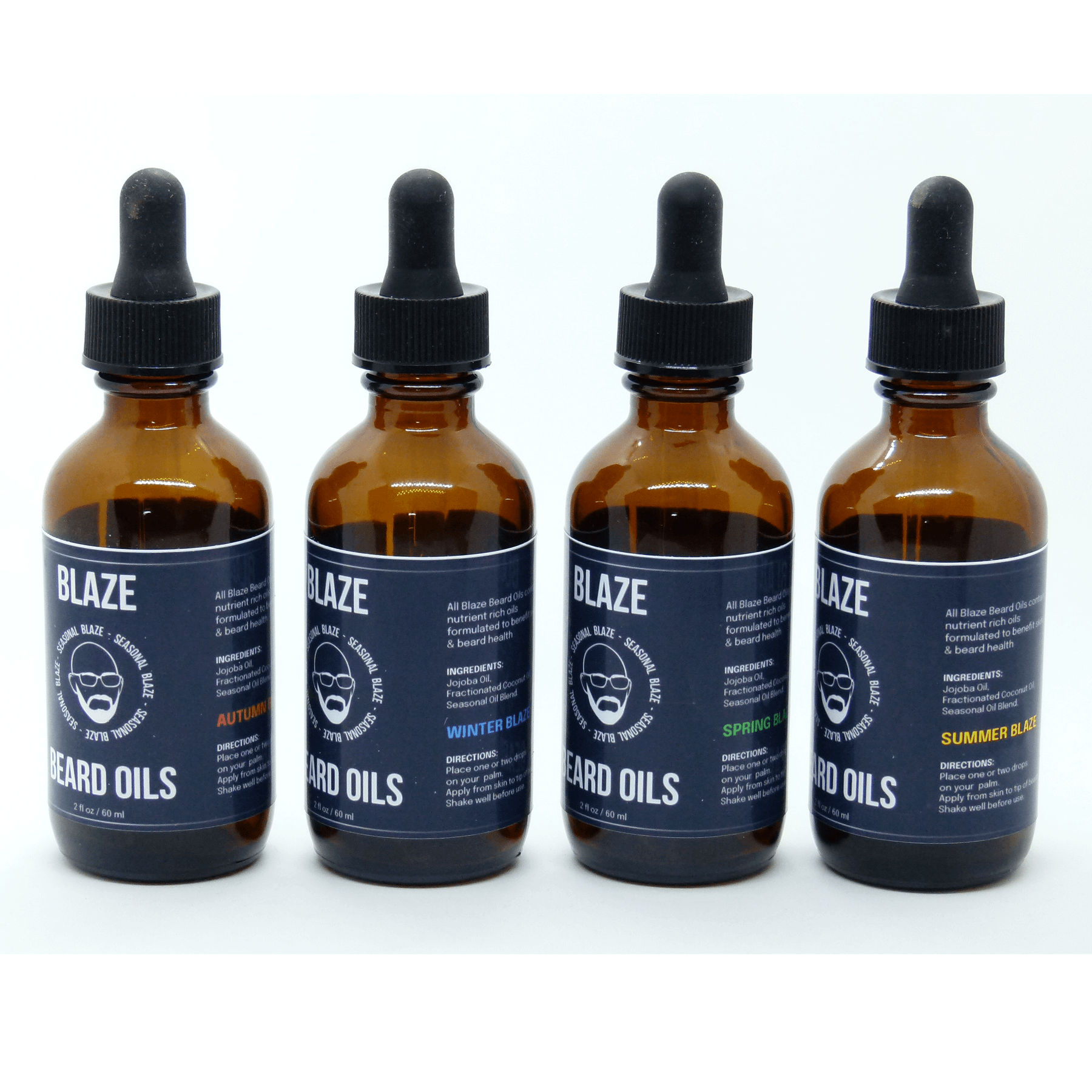 The Seasonal Blaze
Every 3 months we deliver a uniquely formulated beard oil that evokes the current season. These are one of a kind, never to be repeated.
Available singly or as a subscription on the following schedule:
Spring - March, April, May
Summer - June, July, August
Autumn - September, October, November
Winter - December, January, February
Our natural formulas are rich in nourishing oils that penetrate beard hair, leaving your facial follicles healthy-looking -- without feeling greasy. Each one is handcrafted in small batches in our USA-based workshop.

Our beard oils are:

Medium thickness, yet fast absorbing
Phthalate-free
Paraben-free
Cruelty-free
Designed for all skin types
Packaged in recyclable glass bottles, with a reducer top
To use: Open bottle and shake a small amount into one hand. Rub both hands together, then work through beard with your fingertips, in a circular motion from base to tip. Style as usual and look awesome.

Ingredients: Jojoba Oil, Fractionated Coconut Oil, and a Seasonal Blend of Oils that changes Winter, Spring, Summer and Autumn. For external use only. If irritation develops, discontinue use.

Listing is for a 2 fl oz (60 ml) eco-friendly, glass bottle of beard oil. With average daily use, one bottle should last 3 months.